To the women that have been married longer than me…
I got married recently. Since then I've had the same question asked a hundred times.
'How's married life?'
Now I get this conversation starter seems genuinely polite for the people that care how my life is going.
But what concerns me is the hint of sarcasm from other people that follows.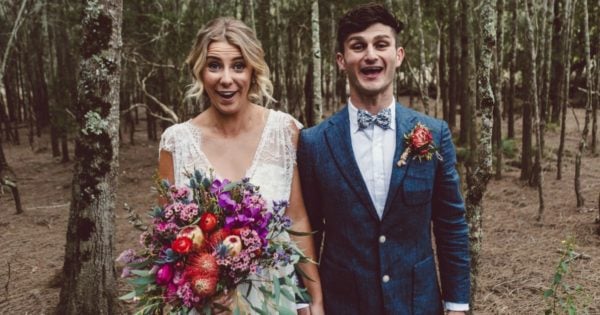 For me personally it hasn't changed, and whilst I've tried to respond positively, I still get these 'oh god give it a few more years' comments.
To be honest, is that supposed to make me feel better? And with all due respect, would me agreeing with you make you feel better?
That the hot naked sex will look more like contraceptive flannelette pyjamas with a pillow in between us? That the sizzling dates will turn into eating in and falling asleep on the couch? That showing PDA will turn into standing on opposite sides of the room? That once we have kids it will all be over?
Maybe I shouldn't have gotten married then? Oh shit too late.