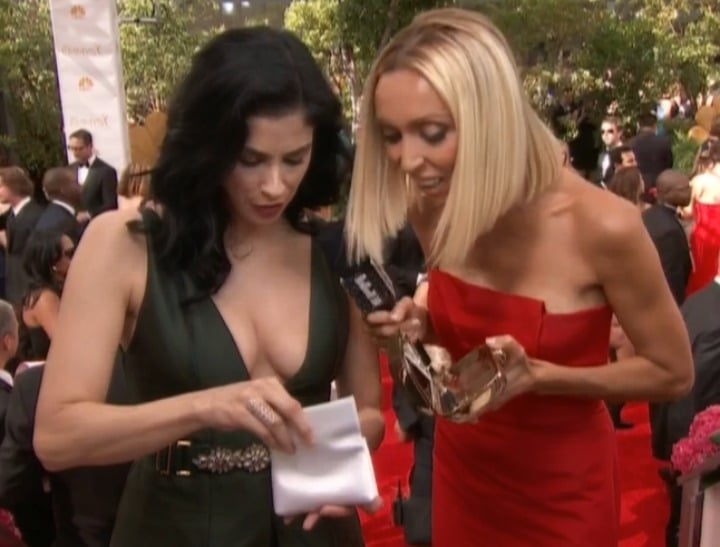 This doesn't make actresses victims. It makes them rich.
If you've ever channel-surfed through the red carpet segment of an awards show, you're probably aware: female actors have to answer a lot of stupid questions.
And if you've ever opened a magazine you're probably aware: we care a lot more about what women wear on the red carpet than we do about their perma-tuxed, XY-chromosome'd co-stars.
Which, when you put it together seems a little lot… sexist.
That's why last year, entertainment journalists during awards season were encouraged to #askhermore – to question female actors about their work, not just what they're wearing. To shelve questions they'd never dream of asking male actors, like 'How do you balance work and parenting'.
In 2015, #askhermore has become a full-blown, certified movement. Some are taking an "if you see sexism, laugh at it approach", like ELLE Magazine, who've decided to gender flip the red carpet by asking actors inane grooming questions.
Which is brilliant. It never occurred to me quite how invasive it is to ask an actress "What's in your purse?" until I read an actor flatly refuse to answer the question "What's in your pockets?" .