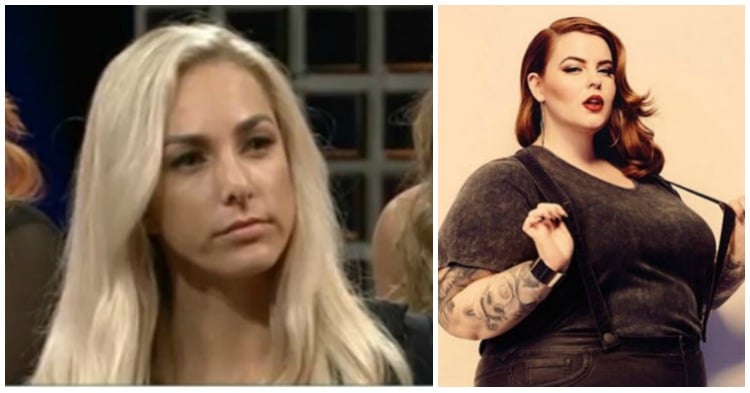 Bryce is about to start taking steroids. Megan has been bulimic for eight years. Kaitlyn is recovering from anorexia and has banned herself from Instagram. Ashy believes plus size women are bad role models.
These young Australians appeared on a live TV panel last night, Hack Live on Body Obsession.
During the 75-minute ABC special, the panelists thrashed it out over body image issues from surgery to steroids. And  there was one discussion in particular worth watching: the debate over whether fitness guru Ashy Bines' recent attack on plus size model Tess Holliday was justified.
Watch a segment from the Body Obsession special here. Post continues after video…

Bines last month attacked Holliday as "not a good role model" in an Instagram post. And on last night's show, Bines defended that attack on live television — before being forced to listen to a medical expert who said she's only partially right.
"[I]t's sad that women who are obviously eating a lot more than what they need and not moving their bodies to be fit, strong and healthy are getting praise," Bines wrote of 30-year-old Holliday in the original, February 2016 post.