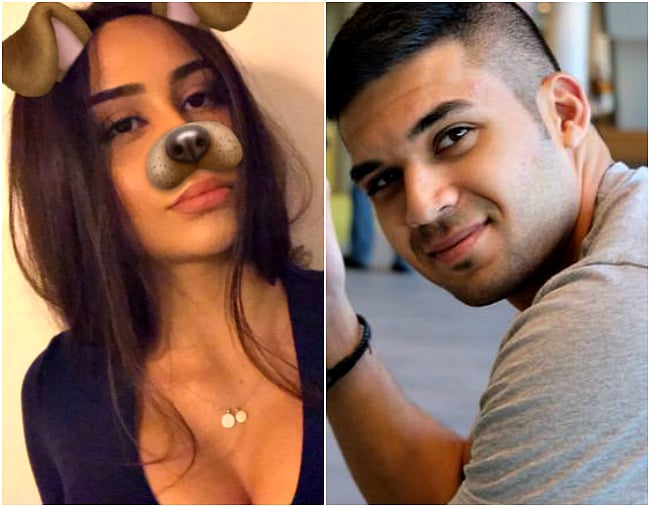 For 24-hour crisis support, please call Lifeline on 13 11 14.
On March 3, Pouya Pouladian's loved ones made the heartbreaking decision to turn off his life support.
The 24-year-old Sydney man had been fighting for his life for two weeks after a routine sleep apnoea operation allegedly went awry.
On Monday, just shy of five months on, tragedy has again struck the Puladian family.
The bodies of Pouya's 45-year-old mother, Sisi, and 20-year-old sister, Ashley, and their German Shepherd were discovered outside their Greenacre home in an apparent double suicide.
On their front door, a note; "Dear neighbours," it began, according to The Daily Telegraph. "Please call the police…"
Two women and a dog have been found dead in a car at a Greenacre home. A note was found by neighbors plastered on the front door, alerting them to their location. Their deaths are not being treated as suspicious. pic.twitter.com/vf0jO3Oc67

— Kamin Gock (@kamingock) July 30, 2018
"I have been struggling to breathe properly for years now."
Pouya Pouladian's operation was one he had been "desperate" to undergo, as years of recurring sinus problems made it difficult for him to sleep.
Working two jobs to support his widowed mother and little sister, and to fund his dreams of becoming a commercial pilot, the young man turned to crowdfunding to cover the $6000 surgery bill.
On the fundraising page, titled "Can't breathe!!!", Pouya wrote, "I have been struggling to sleep and breathe properly for many years now.
"Despite really needing this surgery, I haven't been able to do it for many years because I cant afford it."
Tragically, two days after undergoing the long-awaited procedure on February 15, Pouya began vomiting blood, according to The Sydney Morning Herald. Having been discharged that morning, he was rushed back to hospital.
He never left.