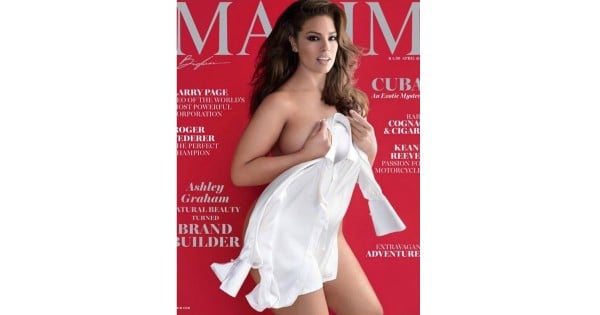 Ashley Graham has become the first ever plus-size model to appear on the cover of US magazine Maxim, but fans have reacted angrily, accusing the men's glossy of airbrushing away her curves and doing a disservice to the plus-size community.
Graham, a 28-year-old from Nebraska, shared an image of the landmark cover with her 1.5 million Instagram followers on Tuesday, but was swiftly met with cries she was the victim of "too much Photoshop".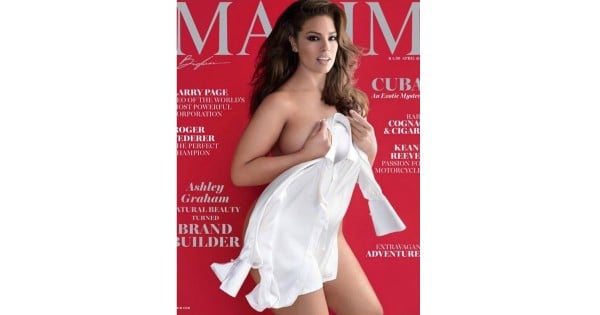 "Definitely Photoshopped," one of Graham's followers wrote.
"That's unfortunate after everything you stand for Ashley, your curves are gorgeous and Maxim should not have minimised who you are. Shame on them!"
"It's a shame they photoshopped her to appear slimmer," another said.
"If you want to be [empowering] and real I dare you to leave the rolls, cellulite, fat, uneven skin tone and bulge," wrote Lulu Valentina on Facebook.
The photographer behind the shoot, Gilles Bensimon, responded to critics on Instagram, insisting his pictures of Graham had not been slimmed.