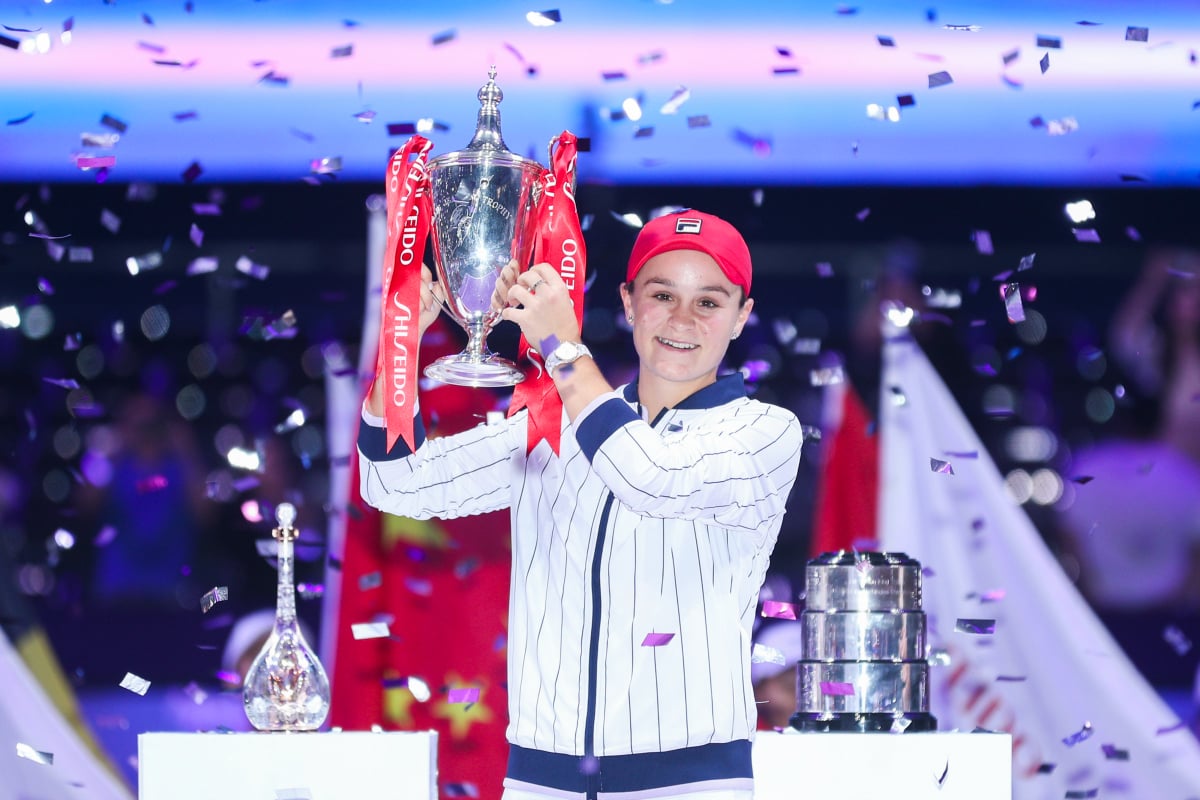 – With AAP.
1. "It's been a crazy year." Ash Barty has just won the biggest winner's cash-prize in tennis history.
Ashleigh Barty has defeated Ukraine's Elina Svitolina in the WTA final and claimed the biggest winner's cash-prize in tennis history – for men or women – with a staggering $US 4.42 million ($6.4 million).
"It's just been the most incredible season," Barty said after outclassing defending champion Elina Svitolina 6-4 6-3 in Sunday night's final.
The win secured her position as world number one and means she is the first Australian woman to win the WTA Finals since her idol Evonne Goolagong Cawley in 1976.
Still taking it all in, the 23-year-old says she needs time to reflect on her phenomenal year after capturing the elite season-ending championship.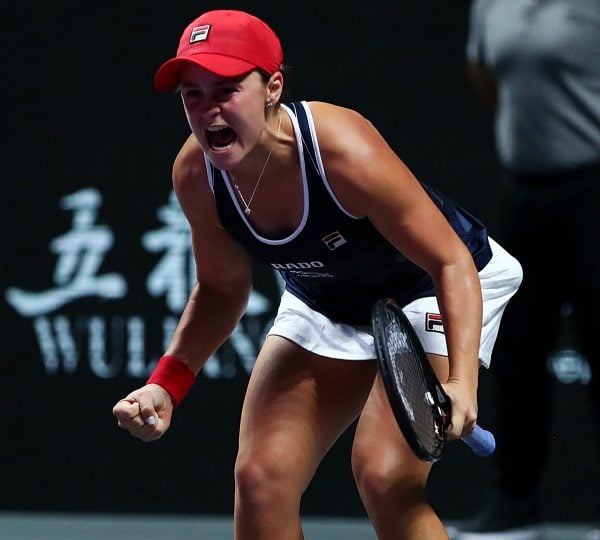 "Give me a week at home with a few beers on the couch where I can kind of relive what has happened in 2019. It's just been a crazy year, it really has.
"It feels like it's been a year that just hasn't stopped ... at times it felt like a circus going around and around.
"To cap it off with a very, very special night tonight in Shenzhen is really cool."
Victory underlined a stunning season in which the 23-year-old also landed her maiden grand slam crown in Paris and became the first Australian since Lleyton Hewitt in 2002 to secure the year-end top ranking.
Barty's latest win brings her total earnings for the year to $16.37 million.
2. Serial conwoman Samantha Azzopardi has allegedly been charged with child stealing while pretending to be an au pair.
BREAKING: Samantha Azzopardi, a serial fraudster from Sydney's southwest who took on various identities around the world over the past six years, has been arrested in Bendigo and charged with stealing a child. https://t.co/vVBUc3cV3Q pic.twitter.com/uw8eXrG6GO

— Rohan Smith (@Ro_Smith) November 3, 2019