When interviewed, most stars only want to talk about work and nothing else. Private lives? Off the table.
But Arnold Schwarzenegger? Just don't ask Arnie about Donald Trump.
Weekend Sunrise today broadcasted a pre-recorded chat with the 68-year-old, that shows interviewer Angela Cox taken a little off-guard when Arnie terminated the interview upon being asked about fellow Republican Donald Trump.
When the former Governor of California was probed about his thoughts on the the presidential nominee, the Hollywood star bluntly told Cox he wasn't interested in responding.
'This is an interview that I only do about fitness and health, not about politics or my relationships."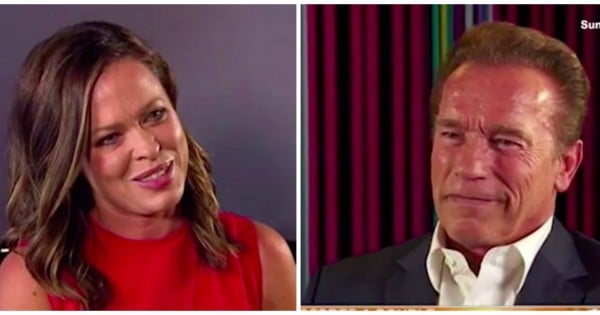 The Hollywood star is in Australia the Arnold World Strongman Championships and various other fitness and sporting events.