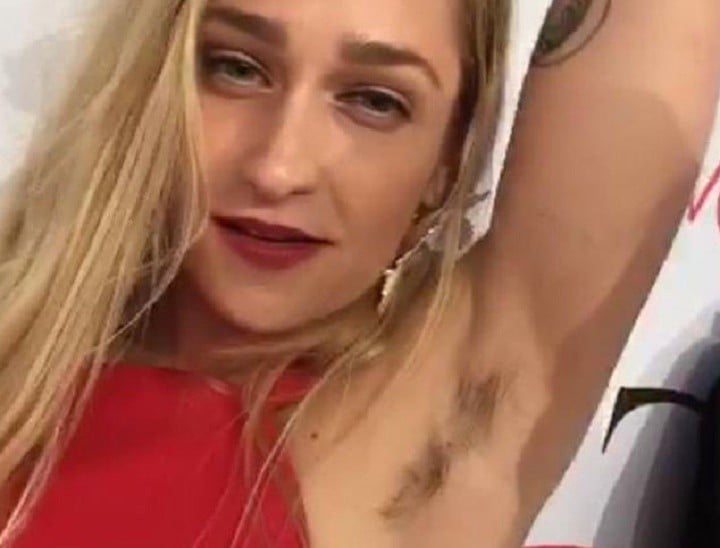 2015 is the year of the armpit hair.
Like all trends female, this one began with celebrities. After Julia Roberts attempted to shake up our beauty standards back in 1999 when she appeared at the premiere of Notting Hill in a frisky pink mini dress with some cheeky armpit hair poking out of the short sleeves, she claimed she'd simply forgotten.
The world found this hard to believe but somehow it kept turning. Things went quiet on the armpit front until this year when some Very Cool Girls began to grow out their pits. First, Girls actress Jemima Kirke: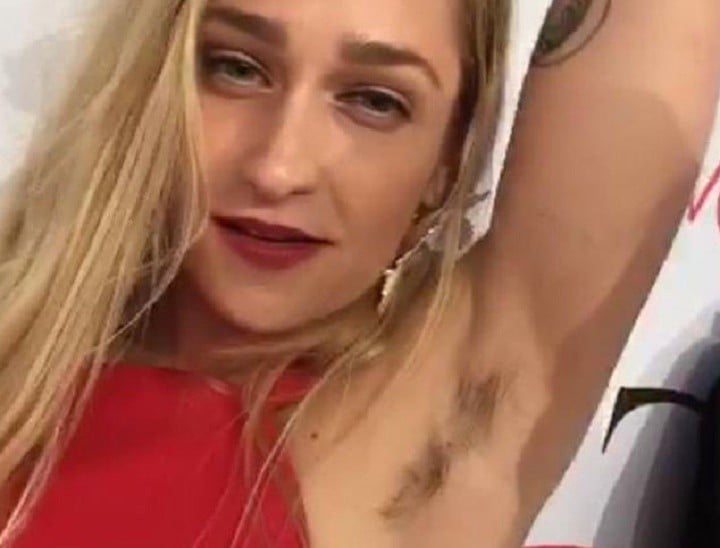 Next, Miley Cyrus who took things even further by dying her armpit hair.
And now, the biggest country in the world has begun a national conversation about hairy armpits.
For the past two years, thousands of Chinese women have been posting their armpit selfies on a Chinese Twitter, Weibo, to highlight women's equality. Well-known Chinese women's rights activist, Xiao Meili, launched the idea behind the competition, trying to discourage females from buying into female stereotypes, including shaving their armpits. She said, "Girls are often anxious about their armpit hair as if it's a sign of being dirty or uncivilized… But we should have the freedom to choose whether to accept what grows naturally on our bodies."