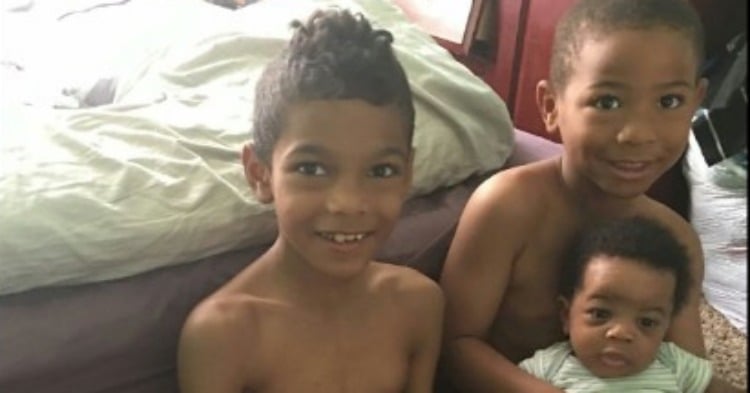 We've rounded up all the news you need to know today, so you don't have to go searching…
1.Mum stabs three kids to death and tries to kill self in Phoenix, Arizona
A mother is suspected of stabbing her three sons to death and then trying to kill herself in Phoenix, Arizona.
Octavia Rogers, 29, allegedly stabbed and almost dismembered her three sons and stuffed their bodies in a closet on Thursday night, police confirm.
The slain boys were aged eight, five and two months, CNN reports. Their names were Jaikare Rahaman, Jeremiah Adams and Avery Robinson, police said.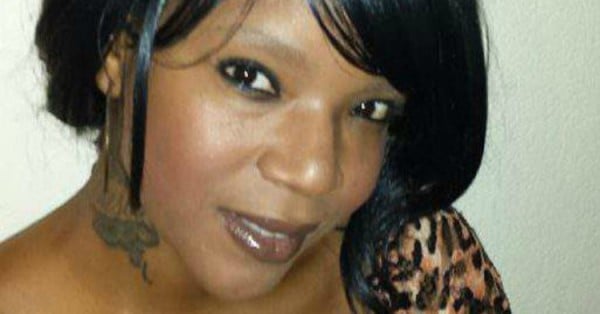 Rogers allegedly told her brother, with whom she lives, that she stabbed herself in the abdomen because she is pregnant. Police have not yet verified the pregnancy.
"You feel bad for the family, you feel bad for the police officers. It's just horrible," Efren Bojorquez, a neighbor, told AZfamily.com of the tragedy.
A vigil is growing outside the family home, with flowers and toys placed outside the crime scene tape.
2. Little girl dies after FGM survery
A 17-year-old Egyptian girl has died as a result of complications from a female genital mutilation (FGM) operation.
Mayar Mohamed Mousa died in a hospital on Sunday after having parts of her reproductive organs removed in a Suez hospital, CNN reports.
Initial autopsy results cite blood clotting as the possible cause of death, according to local health ministry undersecretary Dr Lotfi Abdel-Samee.
Although FGM has been illegal in Egypt since 2008, it is still a common practice as many parents still believe that the operation "purifies" girls.
The hospital that carried out the procedure, El Canal National Hospital, has now been shut down by authorities, according to Dr Abdel-Samee.
The case is currently under investigation.
3. East coast braced for storms
A massive storm is bearing down on Australia's east coast. Residents of Queensland, New South Wales, Victoria and Tasmania are warned to brace for damaging winds, heavy rainfall as well as rough seas this weekend, ABC News reports.
The Bureau of Meteorology has issued a severe warning for heavy rain and rain and damaging wind gusts in  south-east Queensland.
Emergency services are on standby in the state.
4. ADFA cadet charged with rape
A cadet from the Australian Defence Force Academy (ADFA) in Canberra has been charged with raping a fellow Defence member while she slept.
Jack Toby Mitchell, 19, was arrested by detectives on Friday morning and charged with sexual intercourse without consent, ABC News reports.
It is alleged he raped the 18-year-old while she was sleeping after a night out on Saturday.
The man has been granted bail.
5. Testing on animals is now outlawed in Australia
Cosmetics tested on animals are now officially banned in Australia, the Herald Sun reports.
A new Federal Government law completely outlaws the sale of such cosmetics tested on animals - including toothpaste and perfume – in any Australian store. The legislation will take effect from next July.
However, existing products won't be pulled from shelves: The strict laws will apply only to new products, and "responsible animal testing" for medical tests and for drug development will still be allowed, the Herald Sun reports.
6. Japanese boy found after six nights in forest
A seven-year-old Japanese boy has been found safe and well after being lost for six nights, according to local media reports.
Yamato Tanooka, who went missing on Saturday after his parents let him in bear-infested woods as punishment, was found at 7.50am (local time) on Friday at a former Japanese air force base.
He was taken to hospital by a medical helicopter, and amazingly is in "relatively good health," according to broadcaster NHK.
The little boy's parents momentarily abandoned him as punishment for misbehaviour on a day trip.
The boy's father Takayuki Tanooka apologised in a press briefing after the boy was found.
"I deeply apologise to people at his school, people in the rescue operation, and everybody for causing them trouble," Takayuki Tanooka said.
"I have poured all my love into my son, but from now on, I would want to do more, together with him. I would like to protect him while he grows up. Thank you very much."
7. Amal Clooney to appear at conference in Sydney and Melbourne
Human rights lawyer and George Clooney's wife Amal Clooney is set to headline the Women World Changers Summit in Sydney and Melbourne, The Daily Telegraph reports.
Attendees will be able to meet and take photos with the glamorous human rights advocate– for a fee.
A table of 10 will cost $22,000 at the conference. VIP tickets will include a meet-and-greet and photograph with Clooney, as well as a two course meal.
8. Amber Heard "won't press charges"
Amber Heard has reportedly decided not to press charges against husband Johnny Depp over an alleged domestic violence late last month.
According to The Sun, the Rum Diary actress is believed to have cancelled her plans to file a police report. Sources close to Heard reportedly told celebrity gossip website TMZ that the actress will not file a police report 'because she still loves Depp'.
If you need help, call the National Sexual Assault, Domestic and Family Violence Counselling Service for people living in Australia on 1800-RESPECT.