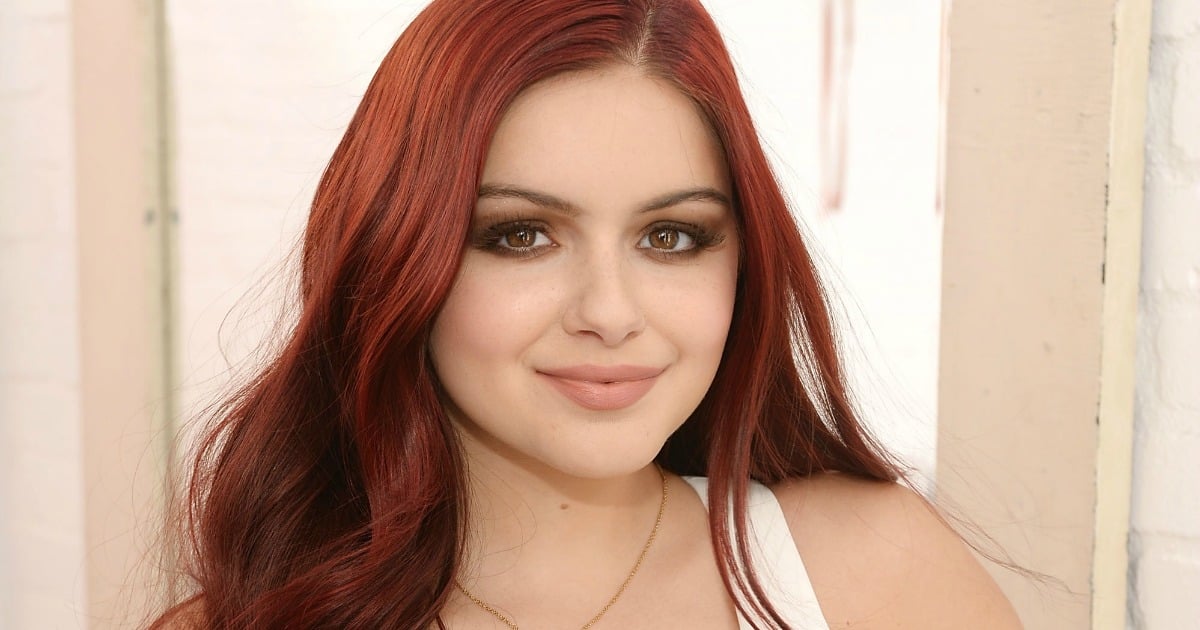 Ariel Winter has been an international household name for seven years now.
Thanks to her role as Alex Dunphy on Modern Family and her regular red carpet appearances, it's easy to forget that in real life she's still just a teenager attending high school.
Now, the 18-year-old has completed a classic teen rite of passage: the senior prom (that's the US equivalent of our Year 12 formal). And boy, did she do it in style.
Rather than diligently protecting her privacy, as someone this famous might understandably want to do, Winter ever so kindly shared a handful of pre-prom snaps on Instagram for her fans to pore over.
To be honest, we're a little jealous of how classic and lovely her prom look is — there's not an ill-fitting satin dress, overly hairsprayed updo or visibly mismatched shade of foundation to be seen here. That's just not fair.
❤️???? #prom A photo posted by Ariel Winter (@arielwinter) on May 23, 2016 at 12:41pm PDT
The high school senior wore a gorgeous lace fishtail-hemmed dress with a gold clutch, and had her 'strawberry' hair styled so delightfully mermaid-esque it brings to mind another famous Ariel.
Watch: Ariel Winter on the SAG Awards red carpet earlier this year. This girl has style. (Post continues after video.)
One photo features Winter posing with her dad Glenn Workman, who is estranged from the actress' mother Crystal Workman. Last year, the then-17-year-old was granted legal emancipation from Crystal, with whom she'd had a strained relationship for several years.
A photo posted by Ariel Winter (@arielwinter) on May 22, 2016 at 3:41pm PDT
The two women haven't spoken in three years, although Workman hasn't shied away from publicly discussing her daughter's life choices, including her breast reduction last year.
Winter also posted the classic prom shot, posing with a group – or in 2016-speak, "squad" – of friends.
  Prom Squad ????????   A photo posted by Ariel Winter (@arielwinter) on May 23, 2016 at 11:14am PDT
Brings back memories of your own school formals, doesn't it?
What did you wear to your school formal?
Featured image: Getty