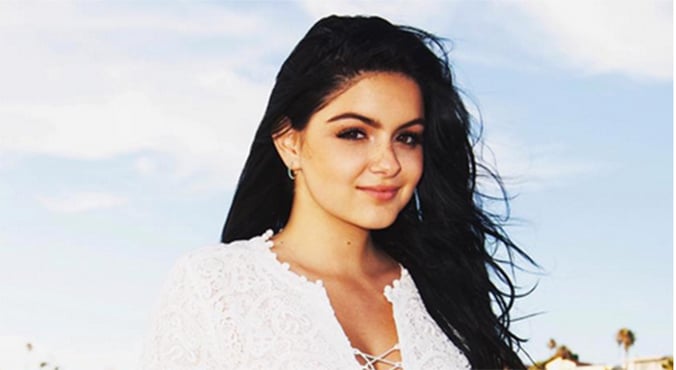 Ariel Winter, after her breast reduction surgery. (Source: Instagram.)
The news that Ariel Winter, the 17 year old actress from sitcom Modern Family, had a breast reduction, has been met with a curiously congratulatory reaction.
Not because she dealt with something that had been causing her physical and mental anguish – for that, we say bravo – but because she looks "better".
It's a backhanded compliment that completely ignores Winter's resounding message: that she finally feels a physical and emotional freedom.
Recently, Winter gave Glamour magazine an exclusive interview about the procedure which reduced her breasts from a 32F to a 34D (that's 10F to 12D, in Australian sizes). In the interview, Winter expressed her joy at being free from the physical pain and public scrutiny that her breasts had attracted.
"It started to hurt so bad that I couldn't take the pain. My neck was hurting so bad and I actually had some problems with my spine," said Winter of her pre-surgery breasts.
Related: Personal story: "What it's like living with endometriosis and adenomyosis."  
"Every article that has to do with me on a red carpet always had to do with 'Ariel Winter's Crazy Cleavage!' Or 'Ariel Winter Shows Huge Boobs At An Event!' That's all people would recognize me by, not, "Oh, she does great work on Modern Family," told Winter to Glamour.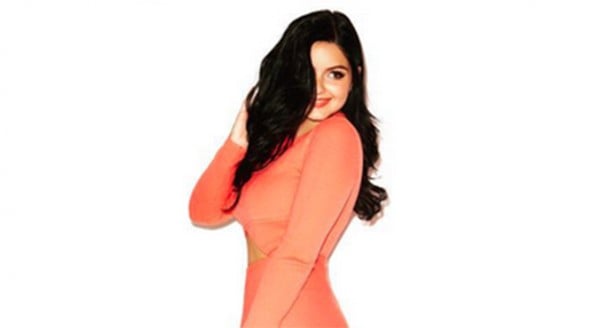 And yet, even though Winter has spoken out about her physical and emotional discomfort, the reactions to her breast reduction have taken a disappointingly superficial turn.
"Good choice, she looks better," wrote one commenter on Daily Mail's story. "How refreshing to see a young beautiful girl in the limelight have a reduction rather than an increase," crowed another.
Comments such as these suggest that the choices women make about their bodies are black and white, and full of fun variety. Do you want chicken or beef? Big or small boobies? Hey, guess what. For some, it's more about personal comfort and freedom, rather than what's most tasty.
Winter eloquently reflected on her surgery, saying: "I was really so thrilled about it and the idea of not being burdened with these any longer… I was so happy. You just feel so relieved and excited. You feel like a new person. You feel like this is how I was supposed to be."
Note that she did not say, "My boobies are smaller now! Aren't they cute?" Oh no. Would you expect anything less from the girl who plays the wise-cracking, driven Alex Dunphy?
Prior to her surgery, Winter became an unofficial poster girl for age-appropriate, "curvy" attire.
"Ariel Winter Shows Every Curvy Teen How To Dress For Prom With This Beautiful Gown," praised one headline.
"16-Year-Old Ariel Winter's SAG Awards Dress Is A Win For Every Curvy Girl Who Got Stressed Over Style," sang another.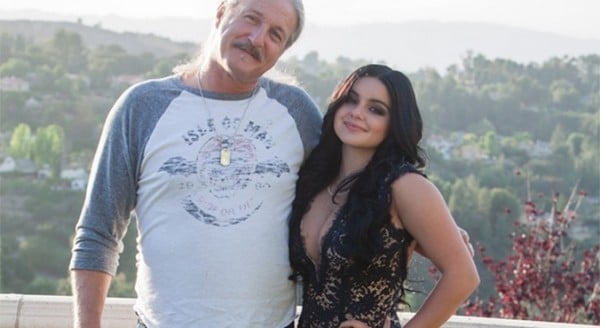 The fact that Winter was born with a body which looked different from the familiar Hollywood figure (slim, tall and C-cups) made her every red carpet outfit a statement on behalf of all "curvy" or busty women.
Related: "I'm the office 'hot girl' and nothing has ever made me feel more miserable."  
But maybe, just maybe, she was wearing those clothes so that she could attend an awards ceremony which honoured her successful sitcom, and not have to walk the red carpet nude.
In interviews, she talked about the challenge of dressing her figure: "It's interesting, because I'm very young, but I have a more mature body… I have to find things that are appropriate to wear but also fit my body well, so it still looks good," she told People magazine.
The fact that Winter felt the need to defend her body – and make it look "appropriate" – is saddening, as it implies that she felt her body was somehow "inappropriate".
Related: "Screw my odds. I'm going to be amazing." How a makeover changed this woman's cancer experience.  
And now that Winter has taken the difficult step to surgically reduce her breasts, the focus is yet again on her appearance and how she looks so incredible now. As though the only reason she had the surgery was because of the way it'd make her look. What is infinitely more interesting is her statement on what it is like to inhabit her particular body while in the limelight.
Winter's Glamour interview isn't just a quick run-down of Winter's beauty routine, coupled with beautiful photos. It's a chance for a young woman to explain the choices she has made about her own body.
And, really, it is completely creepy that a 17 year old's breasts already have a history of media coverage.
Sadly, the coverage and comments on Winter's breast reduction only reminds us that no female is too young to be objectified and broken down into body parts.
What is inspirational about Winter is not the size of her breasts, but rather, her portrayal of a frustrated smart girl in a family of goofballs in Modern Family, and the way she has conducted herself with maturity amidst public struggles with family abuse.
Thanks, Ariel, for inspiring women everywhere. We don't need to have the same cup size to be able to relate to you.
Related: "The $11 liquid eyeliner my wing tips and I couldn't live without."  
What was your reaction to Ariel Winter's breast reduction? Would you, or have you, surgically altered your body?
The best cushion compacts for 2015