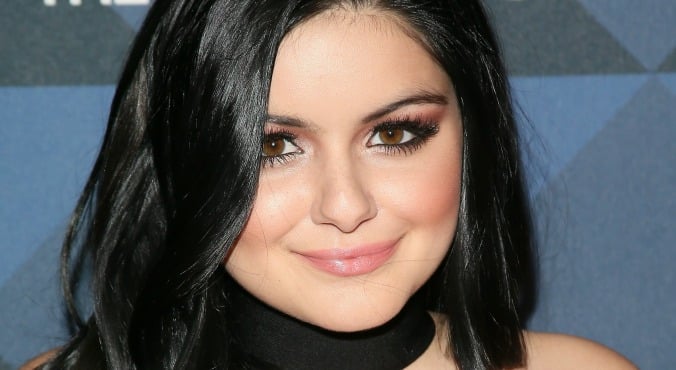 Image: Getty.
By now, you're probably aware that Ariel Winter underwent a breast reduction mid-last year.
The Modern Family star hasn't exactly concealed the fact; she's spoken openly about her decision to a number of media outlets and on social media.
When fans noticed her partly-visible surgery scars on the Screen Actors Guild Award red carpet last month, Winter informed them via Twitter that she had no intention of hiding the marks or being ashamed of them because they were "part of her."
Now, the 18-year-old has gone into even more depth about why she opted for the procedure and how it's changed her life in a new piece for TIME.
Winter recalls how her body developed rapidly as a young teenager — coinciding with the beginning of her third season playing Alex Dunphy on Modern Family — and the way it changed the public's perception of her.
"I was 13, 14 years old, and I looked 19. Suddenly, people didn't want to talk about my job—they just wanted to talk about my cleavage. I'd go to awards shows and the next day see everyone on the Internet telling me I shouldn't look like this and dress like that," the actress writes.
Watch: Ariel Winter on the red carpet at the SAG Awards last month. (Post continues after video.)
The often cruel public scrutiny was just the tip of the iceberg. Winter also fielded "gross" messages from older male fans, and found in some circumstances her career opportunities had become defined by her mature appearance.