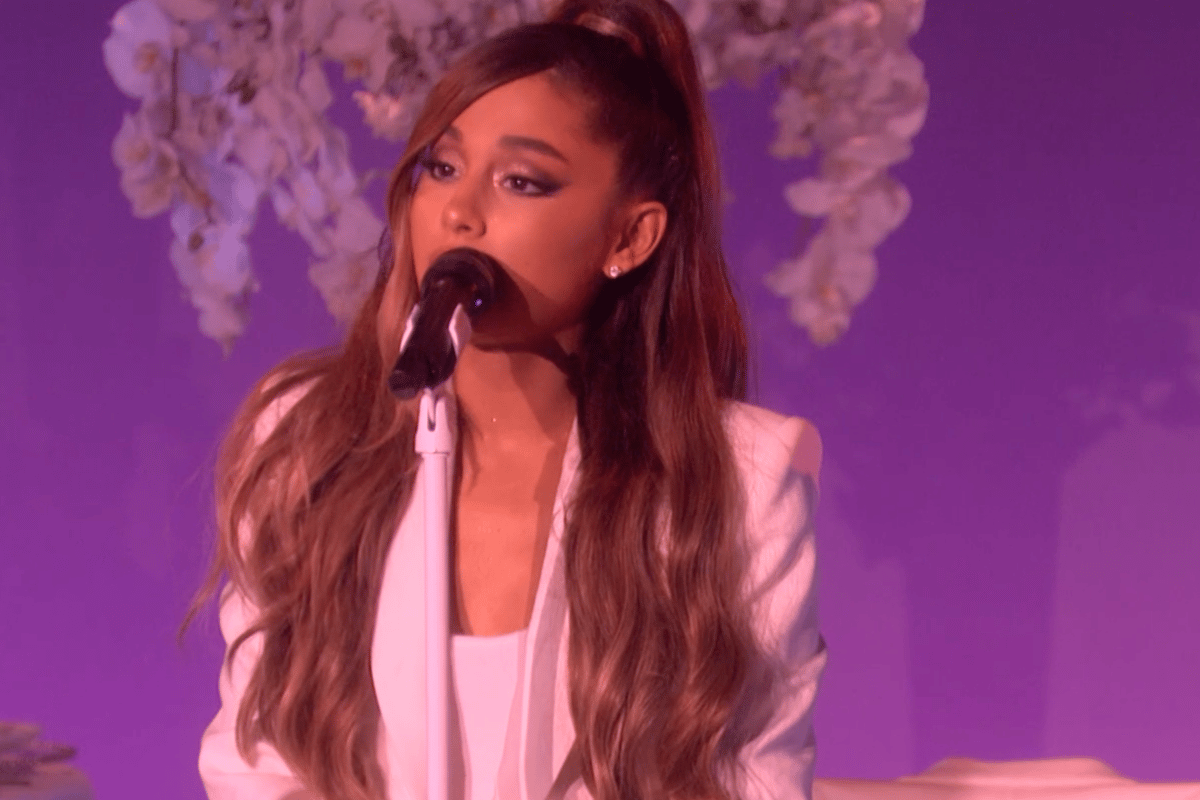 After the bombing at her Manchester Arena Concert last year, the death of her ex-boyfriend Mac Miller and her recent breakup with fiance Pete Davidson, no one can blame Arian Grande for taking a slight fall.  To say she has had a tough year doesn't seem to even begin to do justice to the heartbreak the pop singer has experienced in recent times.
Performing her new single "thank u, next" in a world premiere on The Ellen Show, Ariana Grande was dancing on a chair on the stage when she stumbled and very nearly fell off.
The singer was only slightly ruffled by the stack saying "oh my god" mid-line, but quickly recovered and went on with the performance while laughing off her accident.
Ariana Grande tripping over mid-performance at The Ellen Show on loop. That's it. That's the tweet. pic.twitter.com/VOrkhPP1NU

— ً (@ThankYouNextAG) November 7, 2018
Grande drew inspiration for the performance from the iconic scene in First Wives Club which sees Diana Keaton, Goldie Hawn and Bette Midler sing "You Don't Own Me", a song about women getting over their past boyfriends.
The singer, wearing a white suit alongside her back-up dancers, appeared to have tears in her eyes at the start while performing the song, which is a deeply personal tribute to her past boyfriends, including her ex-fiance Pete Davidson and the late Mac Miller. The first verse says…
Thought I'd end up with Sean
 But he wasn't a match
 Wrote some songs about Ricky
 Now I listen and laugh
 Even almost got married
 And for Pete, I'm so thankful
 Wish I could say, "Thank you" to Malcolm
 'Cause he was an angel
Grande has been open about her recent struggles, posting to Twitter after her appearance on The Ellen Show, saying: "remember when i was like hey i have no tears left to cry and the universe was like HAAAAAAAAA bitch u thought".
remember when i was like hey i have no tears left to cry and the universe was like HAAAAAAAAA bitch u thought

— Ariana Grande (@ArianaGrande) November 8, 2018