How often do you do a double take at the men on fancy red carpets?
Never. The answer is never. Why would you? Even the most elaborate and classy of suits isn't enough to stifle a yawn. Especially when there are celebs, like Chrissy Teigen, who are game to wear something exciting (or even reveal their vagina).
Not today, friends. On the ARIA Awards red carpet in Sydney, the men dominated.
Sure, the women looked good. Great, in fact. But the lads brought their A-game — that extra bit of sparkle we rarely see in the vast and boring ocean of chinos and black blazers.
There was YouTube sensation Alright Hey in some fairly fabulous glittery high heels, not to mention a blinged-up blazer J-Lo would be envious of.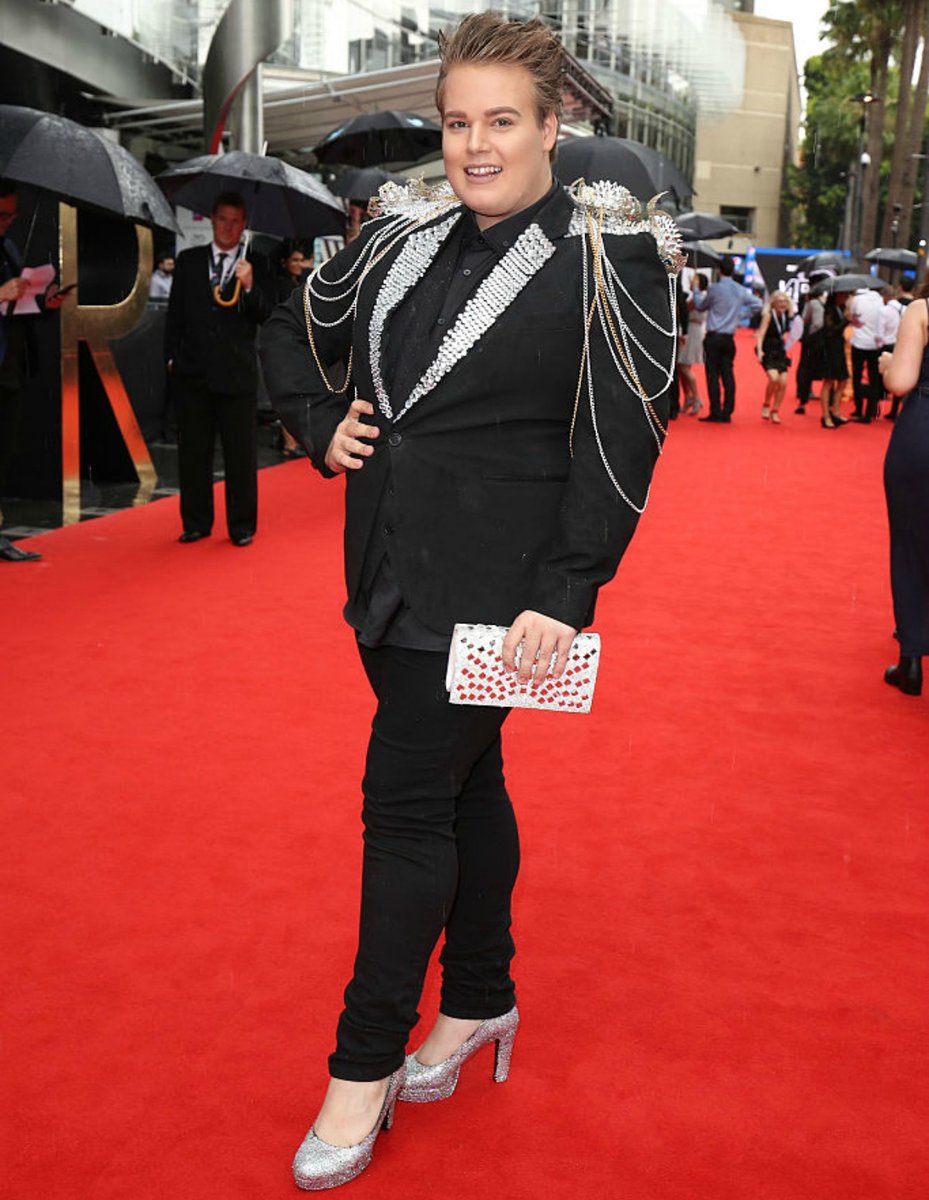 Robbie Williams won Best Blazer In Show. Hands down.