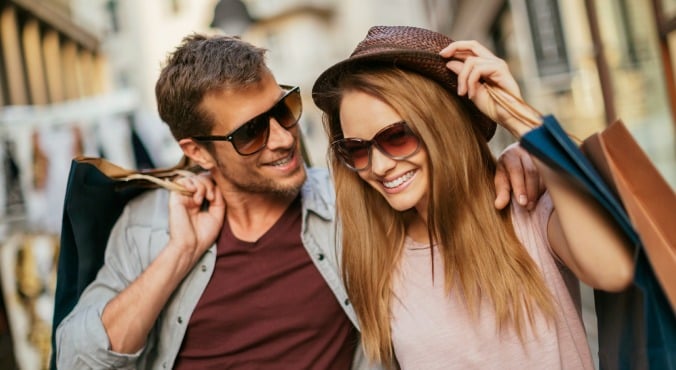 Image: iStock. By: Tamsin Saxton, Northumbria University, Newcastle.
Have you ever thought there was an uncanny family resemblance between your friend and her partner? Or wondered for a fleeting moment whether the pair walking down the road were husband and wife, or brother and sister? You might not be imagining things.
Animals of many species "learn" what a suitable mate looks like based on the appearance of their parents, and so, it seems, do humans.
Scientists have long known that species including birds, mammals and fish pick mates that look similar to their parents. This is known as positive sexual imprinting. For example, if a goat mother looks after a sheep baby, or a sheep mother looks after a goat baby, then those babies grow up to try to mate with the species of their foster mother, instead of their own.
It seems humans also "learn" from our parents in a similar way. When you ask people to judge the similarities between heterosexual couples and their parents from photos, a fascinating picture emerges. Women tend on average to pick partners whose faces look a bit like their fathers', while men often choose partners who slightly resemble their mothers.
Resemblance doesn't stop at faces – you can also see subtle similarities on average between partner and parent height, hair colour, eye colour, ethnicity and even the degree of body hair. WATCH: Advice for dating in your forties. (Post continues after video.)
But what's really going on here? We tend to look like our parents, so how do we know that people aren't just picking a partner who resembles themselves? We know that such self-resemblance influences partner choice. But a number of studies have suggested that this can't be the whole story. One such study of adopted women found that they tended to choose husbands who looked like their adoptive fathers.
We also know that, in general, heterosexuals are more attracted to those who resemble their opposite-sex parent than their same-sex parent.
What's more, research has shown that it's not merely appearance that matters: it's also about your relationship with that parent. People who report more positive childhood relationships with a parent are more likely to be attracted to partners who resemble that parent.
Aversion versus attraction.
This isn't Freud's Oedipus complex revisited. Freud believed that children have a suppressed desire for their parents. But this branch of research doesn't in any way show that we secretly desire our parents, just that we simply tend to be attracted to people who resemble them to some extent.
If anything, we seem to find our immediate family members unattractive. For instance, people find the very idea of sexual relationships with their siblings deeply unappealing. This aversion seems to develop automatically through two distinct processes.