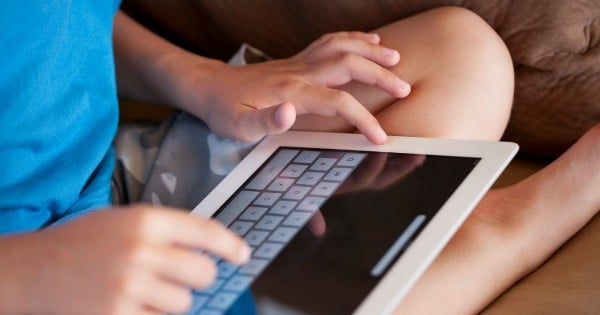 Joanne Orlando, Western Sydney University
Do you "i-Pad your child" when you go to a restaurant?
I couldn't help but notice the one-year-old at the restaurant table next to me who had been iPad-ed. That is, an iPad loaded with his favourite animation had been propped up on the table to act as a surrogate babysitter.
While screens can solve short-term issues of keeping children quiet, consistently using them to anaesthetise kids does us all a disservice in the long term.
Research shows that 75% to 80% of parents now use technology to placate or distract children, for example on a long car trip, waiting for a doctor's appointment, when mum or dad is cooking dinner, or when it's nap time.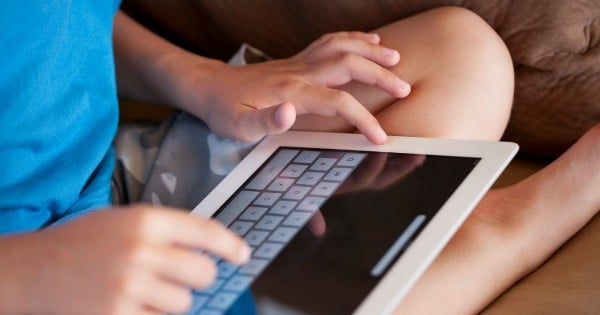 Take a tablet and keep quiet
While this strategy works, it raises important questions about how children will develop all the social skills they need for our world. Screens may ward off kids' complaints (or complaints from adults around us) but we're doing children a disservice if our go-to strategy is always to use technology to keep them quiet.
How can we grumble about kids not knowing how to act in public, or how to manage boredom when they haven't had the chance to learn those skills?
Technology has enormous potential to support children's learning. But how adults guide that use is key.
Research published in the journal Psychology consistently shows that television has for many years been effectively used as a strategy to calm children with identified difficult behaviour, but mobile devices takes this one big step further.