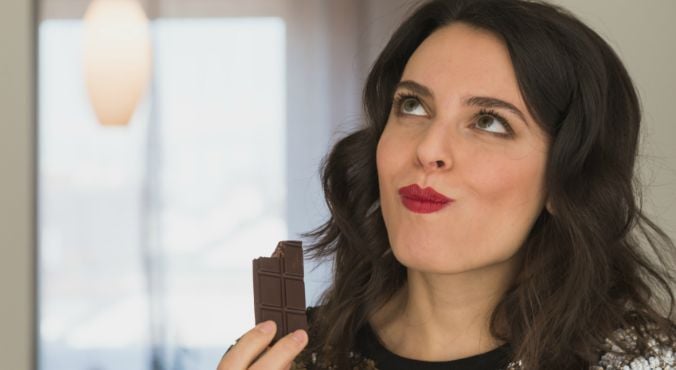 Image: iStock.
Have you ever slurped down a plate full of oysters in the hopes of getting all hot and bothered… despite the fact you don't actually like them?
Perhaps you've tried plying your partner with chocolate, or forking out for 'horny goat week' or even cannabis, because you've heard they have to power to deliver all the sexy, sexy urges?
Unfortunately, it seems both your efforts and your money have been spent in vain. According to a new study published in the International Society for Sexual Medicine journal, there's no solid evidence to suggest any of these substances and supplements have an 'aphrodisiac' effect.
RELATED: We investigate the many lies pop culture has been telling us about sex.
As Vox reports, US researchers investigated a number of legally-defined aphrodisiacs — and the 'findings' that have supposedly proven their efficacy — and found the substances didn't actually do anything at all. And, in some cases, there were actually risks associated with their consumption.
So basically, the whole 'eat this and you'll want to get jiggy with it ASAP' is a total scam.
Where oysters are concerned, the researchers concluded there was inadequate "high-quality randomised control data" to prove the slippery dish has any bearing on one's desire to have sex. (Post continues after gallery.)