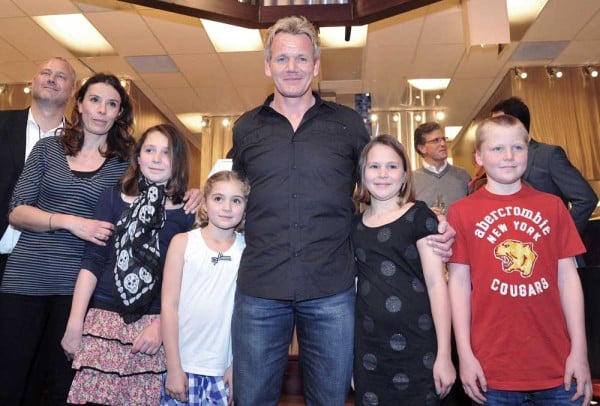 It will turn your world upside down.
The time-honoured tradition of putting older toddlers and preschoolers down for naps has come into question: A new report suggests that napping after age two spoils kids' sleep.
"The evidence suggests that beyond the age of two years, when cessation of napping becomes more common, daytime sleep is associated with shorter and more disrupted night sleep," says Karen Thorpe, a professor in development science at Queensland University of Technology in Australia. "… Daytime sleep is not a response to poor night sleep, but rather precedes poor night sleep."
The problem, Karen says, is that fractured night-time sleep may have consequences during the day.
"There is a significant body of data on children's night sleep that show association with a range of important health and psychological outcomes," she explains.
"For example, consistent links between night sleep, but not day sleep, with weight status, including pediatric obesity, are reported. As with adults, disrupted sleep is associated with behaviour and cognitive functioning. Children deprived of sleep are less resilient to emotional challenges and function less well in remembering and learning."
After scouring the medical literature for studies on napping, Karen and her colleagues winnowed a list of 781 articles down to 26 that explored the impact of napping on sleep and other outcomes, such as health and sociability, according to the report published in the Archives of Disease in Childhood.
While the articles analysed in the new report were not top-of-the-line studies, meaning that children weren't randomly assigned to take naps and often the children weren't observed first-hand, taken together they are still suggestive of a problem with regimented daytime naps, the researchers found.
Experts interviewed by TODAY.com aren't ready to throw naps out based on the new report, but they did say that there isn't any real evidence that kids need to go down every afternoon either.
"I think to some degree this is telling us something we knew all along: If a 2-year-old has a long nap it will be hard to put him down to sleep at his usual bedtime," says Dr. Carlos Lerner, an associate clinical professor of paediatrics. "If a parent is really struggling to get a 2-year-old or preschooler to go to bed earlier, then we might discuss naps."
There is no one-size-fits-all when it comes to naps in this age range, says Dana Rofey, an assistant professor of psychiatry and a psychologist.
"It really depends on the individual child and every child is different," Dana says. "There are certainly toddlers who aren't tired in the afternoon and don't need the sleep. Let your child guide you as to what he or she needs."