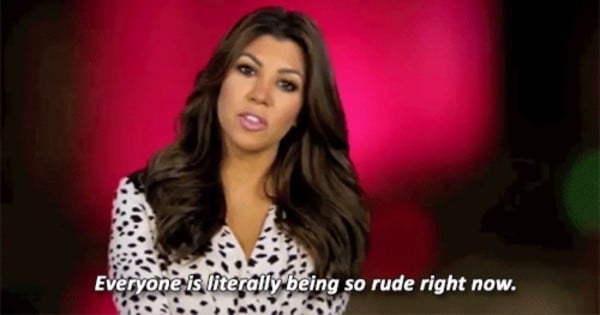 Perhaps it was because I was brought up being reminded to add "please" to the end of every request I made. Or maybe it was because I was taught that, when someone does something nice for you, it's kind to respond to that deed with a "thank you".
Either way, one thing is for sure – I'm over the lack of manners I've come across recently.
It all came to a head yesterday morning on my packed bus ride into work. I was standing in the middle section near the second set of doors. The traffic was awful so I put my two heavy bags down on the floor so I could be comfortable for the long journey ahead.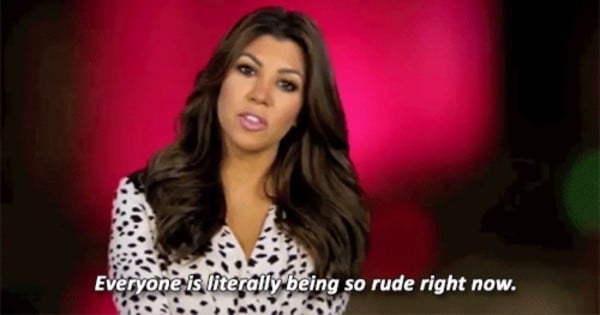 As the bus finally pulled up at the main stop in the city, the woman sitting to my right grabbed her bags and bolted up out of her chair and, well, right into me, seeing as there was nowhere else she really could go.
Startled, I scrambled to grab my bags off the floor so I could let her pass, despite the fact the bus was still moving.
As I tried to keep my balance, she continued to jostle me. Still pretty shocked, I tried to make eye contact with her but she looked down, stony-faced.
The Mamamia Team on: The biggest lie I told my partner. (Post continues after video):
Maybe I'd woken up on the wrong side of the bed that day (plus, this occurred pre-tea) but I decided to pick up my bags at a snail's pace. I didn't want to be rushed and pushed around by someone so rude.
Childish? Guilty. But I felt upset about the fact someone could get in my physical space like that without uttering one single word to me. Without even acknowledging I was there.