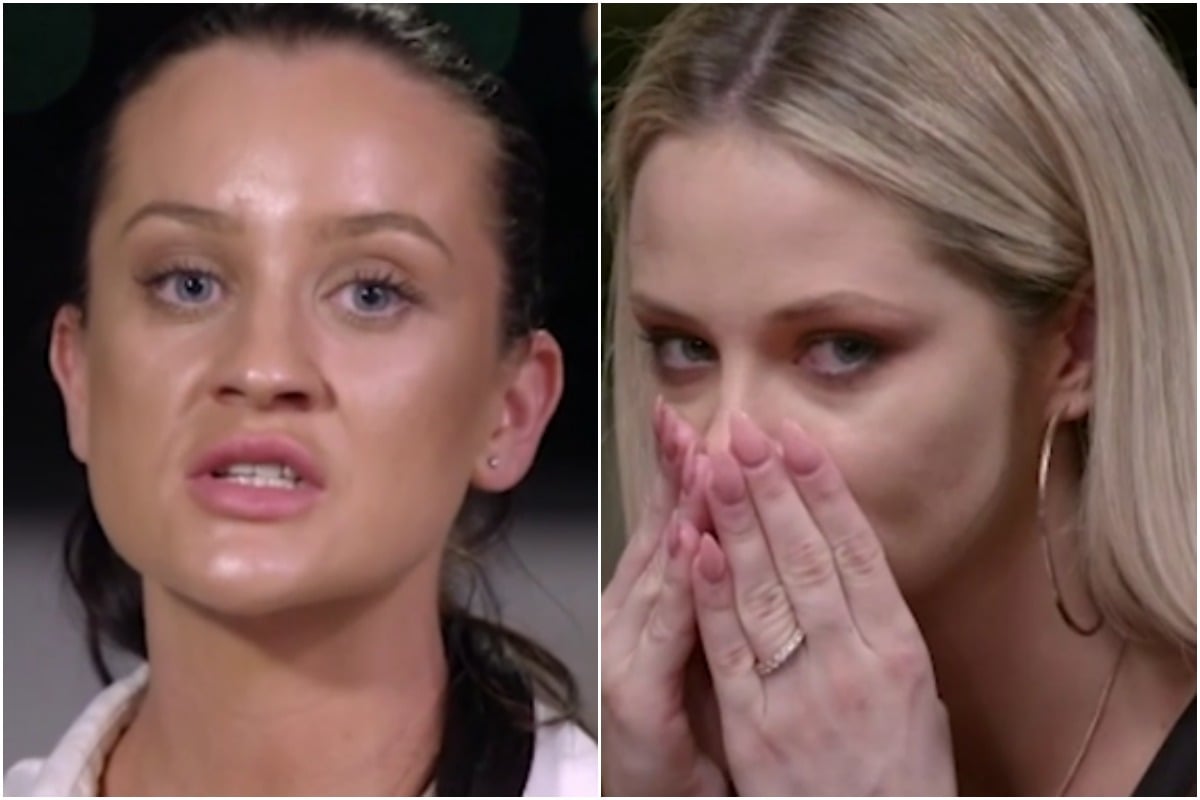 Our suspicions have been confirmed.
Season 6 of Married At First Sight was fake and we want our money back.
OK, we'll settle for another whole season of the reality program, and it's not because we miss it with all our hearts. It's because it's the fair and right thing for Channel 9 to do.
(It's definitely because we miss it.)
Speaking to Maxim Australia this week, former contestants Jessika Power and Ines Basic basically confirmed that it's all a dirty, dirty lie.
"The public think it's gospel and everything that happens on the show is real," Jessika, 27, told the publication, adding: "It isn't real life, it's TV."
And look, we know that, but we also feel like in past seasons people have genuinely wanted to marry strangers on the television for reasons we cannot explain or understand, so we feel robbed.
Ines, 29, went on to say: "I don't watch reality TV so I never knew much about it, but you may as well be contracted as an actor," and we don't believe a word of it. Ines definitely watches reality TV.