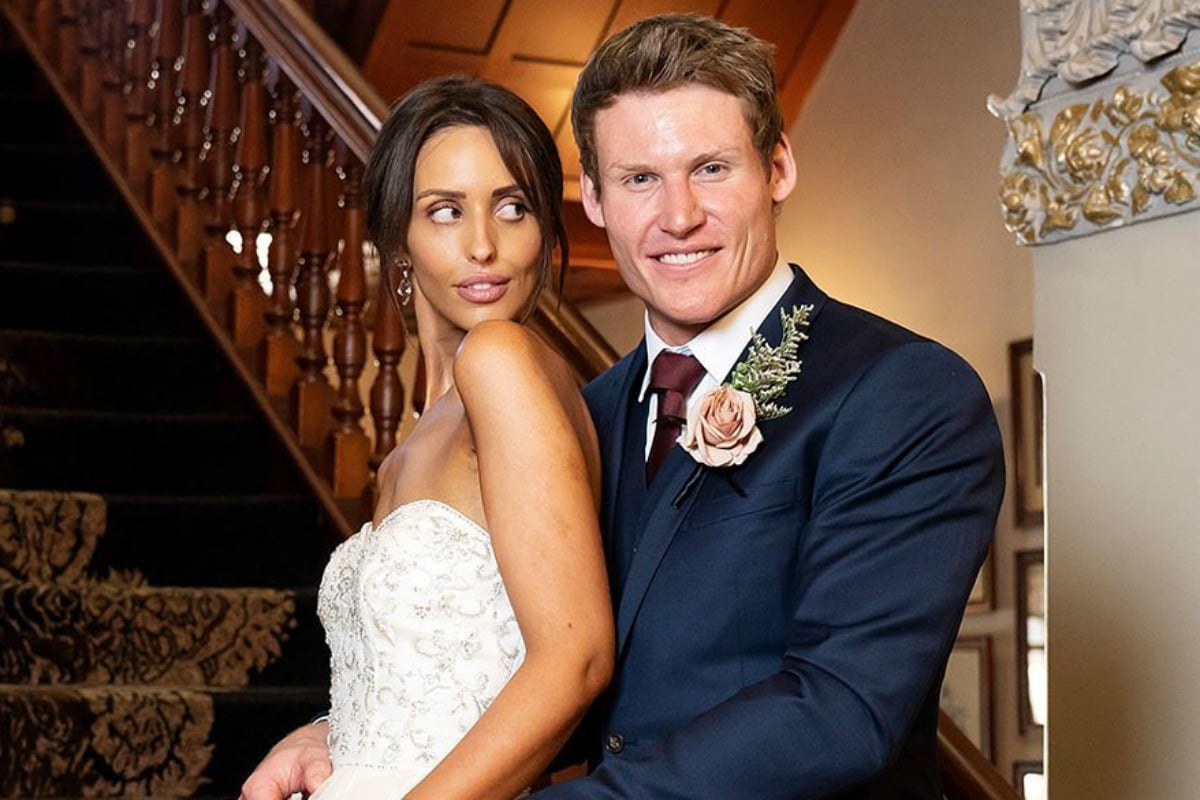 1. Uh oh. MAFS' Lizzie and Seb did an awkward interview together and now people think they've split up.
Just when we thought MAFS' Lizzie and Seb could actually be this season's success story, there's now a rumour going around that they don't end up together. Sigh.
In case you missed it, Lizzie returned to the show last night and was partnered up with 'gentle giant' and personal trainer, Sebastian. And everything was looking pretty good.
But this morning Lizzie and Seb did an interview with Nova's Fitzy & Wippa. And things quickly got… awkward. 
You see, the radio hosts asked the couple a bunch of questions to test how well they know each other.
"Let's see if they're still together. What footy team does Seb play for?" Fitzy asked.
And Lizzie was stumped.
"They're not together! This was filmed a long time ago. If they were still together, she would know," Fitzy said when Lizzie failed to answer.
"I'm not a sports-person. I know it's AFL," Lizzie eventually replied.
Wippa later asked Seb what Lizzie's favourite meal is. But Seb didn't respond and instead just cleared his throat. Yikes. 
The radio hosts then gave Seb the chance to redeem himself by asking what Lizzie's favourite movie is, and this time he finally answered correctly: Breakfast at Tiffany's.
We hate to say it but it looks like Lizzie might not have found her perfect match after all.
Married At First Sight returns tonight at 7:30pm on Nine.
Listen to Mamamia's daily entertainment podcast, The Spill, where hosts Laura Brodnik and Kee Reece chat about Judge Judy being cancelled after 25 years. Post continues after podcast.
2. Hamish Blake just got a tattoo in honour of his wife Zoë… in a very intimate place.
Uhh, Hamish Blake just exposed his backside on TV in the name of love and why are we not surprised?
Appearing on Channel 10's Hughesy, We Have A Problem, the 38-year-old comedian explained that it's his wife, Zoë Foster Blake's, 40th birthday in July and he wants to get her a very special present.
"Last year when we were on radio together… you were talking about the possibility of getting a tattoo for your wife," Hughesy pointed out.
"I did say that, off-air," Hamish replied.
Of course, Hughesy, who had been anticipating the moment, brought a tattoo artist out on stage.
"No time like the present. You are going to get a tattoo for your wife."
Hamish, being the good sport he is, obliged, and decided on a small heart with the letter 'Z' in it.
It was tattooed on his… bum.
"This was on the cards to get you for your 40th. I wouldn't be damaging my body if I didn't love you," Hamish said.
"You gave your body for the children, I helped a little bit, so it's the least I can do to show my love for the love of my life."
So this is what true love looks like.
3. Kim Kardashian's 6yo daughter rapped at Kanye's Yeezy fashion show in Paris and don't we feel unsuccessful.
Oh.
Kim Kardashian and Kanye West's eldest daughter, North West, just stole the show at her Dad's Yeezy fashion show and SHE IS SIX YEARS OLD OKAY?
North rapped a verse of Zaza's 'What I do?' that featured the lyrics: "I will never do bad things. Walk to the street. What are those? I have new shoes, they're really cute". And yep, models walked on behind her.
This was North's first solo show, although she is no stranger to performing – she frequently appears in Kanye's famous Sunday service.
You can watch her performance here. And might I remind you, she is six years old, thank you very much.
Oh my god North West performing at Yeezy is actually the best thing I've ever seen pic.twitter.com/38JsTHS9UP

— Tyler McCall (@eiffeltyler) March 2, 2020
4. Gogglebox's Symon and Adam are finally returning to our screens and WE CAN'T WAIT.
After 10 seasons on Gogglebox Symon and Adam departed the family-favourite TV show, leaving us all devastated.
But thankfully for us, they are returning to our screens sooner than you'd think.
Recently signing a deal with Foxtel's Fox Footy, the hilarious duo will be starring in their own talk show, Premierships and Footy Trips.
Sharing the news with their social media followers, Adam wrote, "We've somehow convinced @foxfooty to give us our own talk show (and how we did that, we'll never know!)
"We are beyond pumped to let you all know that our show, 'Premierships and Footy Trips' will debut on Wednesday 18 March at 8.30pm on @foxfooty."
Each week Symon and Adam will sit down to talk to different AFL legends about the best sporting moments over the years.
It will be an intimate, easy-to-watch talk show that shares exclusive stories with viewers.
The first guest to appear on the show will be North Melbourne footy star Glenn Archer.
Premierships and Footy Trips will debut on Wednesday, March 18 at 8.30pm on Fox Footy.
5. The sign Aleks and Ivan are no longer together and every other MAFS rumour in one place.
Hang on to your fruit bowls and suspend any remaining belief in the sanctity of marriage, because Married at First Sight 2020 is well underway.
We're seven seasons in and yes, the experts are still trying to palm this off as a "social experiment" and we're no longer mad about it.
To date, we've had countless couple swaps, one smashed fruit bowl, lord knows how many broken wine glasses, and only three couples who have stood the test of time: season one's Erin Bateman and Bryce Mohr, and season six's Jules Robinson and Cameron Merchant and Martha Kalifatidis and Michael Brunelli.
We're well and truly into the new season of MAFS, and we can confirm the rumour mill is in overdrive. Think: cheating scandals, fights and one incident involving poo on a toothbrush.
Now allow us to fulfill your drama-loving appetites.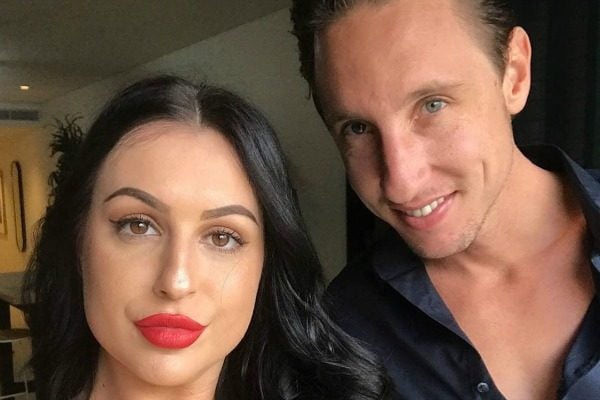 It looks like Aleks and Ivan… don't last.
Look, we can't exactly explain why… but somehow, Aleks and Ivan have become our favourite couple this season.
In a matter of weeks, we've seen an incredibly awkward man blossom into a pretty decent (fake) husband.
And despite their slightly embarrassing wedding and that disturbing kiss that hasn't yet left our memory, we've actually come to like Ivan and Aleks. A lot.
Unfortunately, in the land of Married At First Sight, happy, normal couples generally don't last very long.
Thanks to some sneaky Instagram sleuthing, some fans have discovered proof that Ivan and Aleks may not be together anymore.
Unfortunately, in the land of Married At First Sight, happy, normal couples generally don't last very long.
Thanks to some sneaky Instagram sleuthing, some fans have discovered proof that Ivan and Aleks may not be together anymore.
"I just vomited," Stacey commented.
"I'm feeling ill as well! What were we thinking?" Aleks added.
"As if we were seen with that. Hahaha f*ck sake. I blame lack of sleep," Stacey replied.
"We must have been losing our minds! Our maybe just falling for the f*ck boy lies and manipulation," Aleks responded.
For more juicy MAFS rumours, read our earlier article here.
Feature Image: Instagram @mafs
---
Want more lols, cringeworthy moments and celebrity

gossip

news?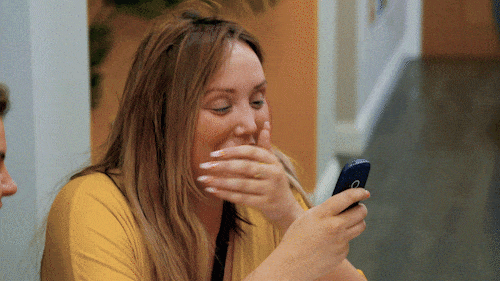 Sign up for our "Mamamia Celebrity" newsletter, for a smart take on everything entertainment.
---