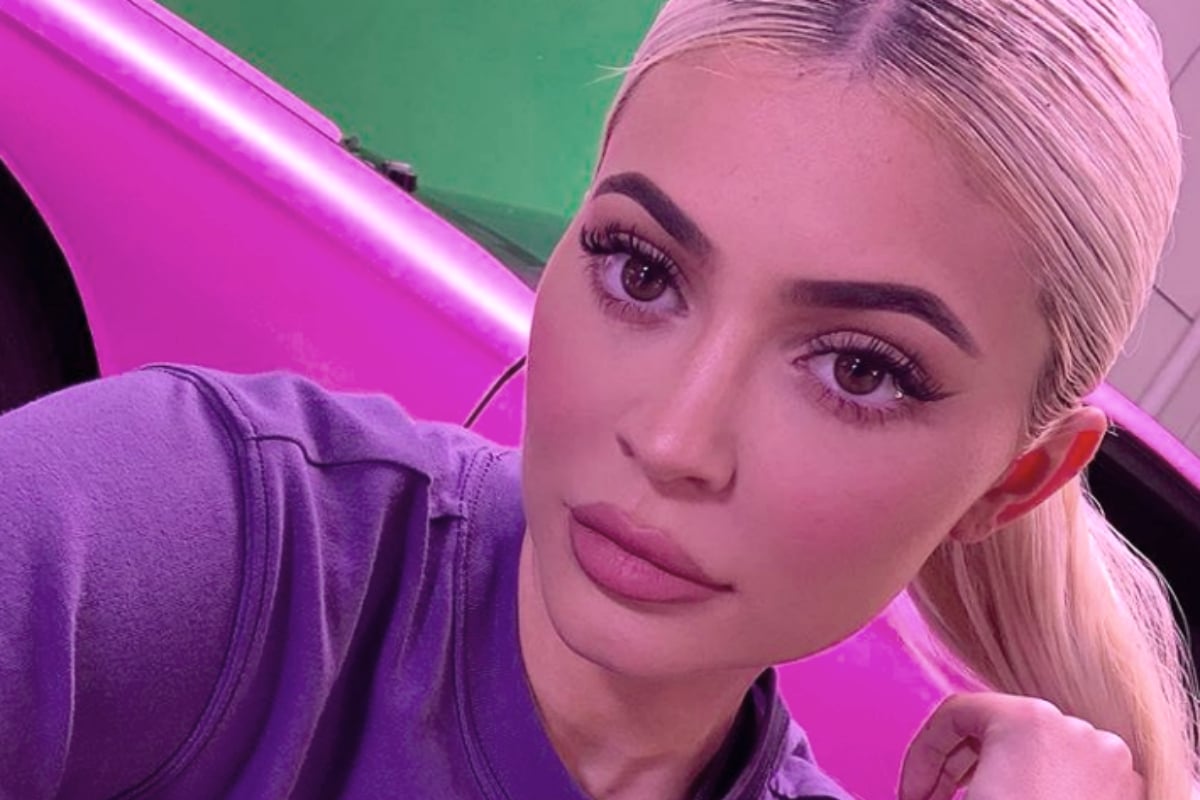 1. The clue about Kylie Jenner's relationship status hidden in her Christmas present labels.
Earlier this week, cheating rumours once again rocked the Kardashian-Jenner clan.
This time, it was surrounding Travis Scott, Kylie Jenner's rapper boyfriend, and father of her daughter Stormi Webster.
After an Instagram photo of a man with very similar hair to Travis getting cosy with another woman triggered a social media and TMZ-fuelled frenzy, Jenner has shared a clue to her relationship status hidden in her Christmas presents.
On her Instagram stories, the 21-year-old shared footage of presents under her elaborate gold Christmas tree labelled 'wifey' and 'daddy', which are the nicknames the couple refer to each other as, the Daily Mail report.
Well, case closed. Guess Kylie and Travis are still together. Maybe. Stay tuned.
2. Kyle Sandilands stepped into a grocery store for the first time in 20 years and could not believe what he saw.

Ever wondered what it looks like to be so rich you don't have to do anything for yourself? It looks like this:
That's KIIS FM host Kyle Sandilands walking into a supermarket for the first time in two decades.
Recounting the event on The Kyle and Jackie O Show, the 47-year-old (who reportedly earns more than $4 million a year) explained that he wandered into the local Woolworths in search of his partner, Imogen Anthony, who'd ducked in to pick up some supplies.
"She was taking forever," he said on air. "I was getting impatient and I said, 'I'm coming up.' She laughed thinking I would never come up and then I appeared."
Inside, Kyle marvelled at the plentiful gastronomical offerings of a modern-day supermarket as if he'd just emerged from a doomsday bunker.
He was particularly impressed with cereal.
"I was getting excited about the different meat products and when I hit the cereal aisle I nearly had a heart attack," Kyle said. "There's so much variety!
As someone who has subsisted on Weet-Bix and Coco Pops for the past 20 years, Kyle was particularly impressed by the concept of flavoured porridge oats: "There are oats with vanilla, oats with honey, oats with honey AND vanilla."
(And to think, we still haven't got a cure for the common cold.)