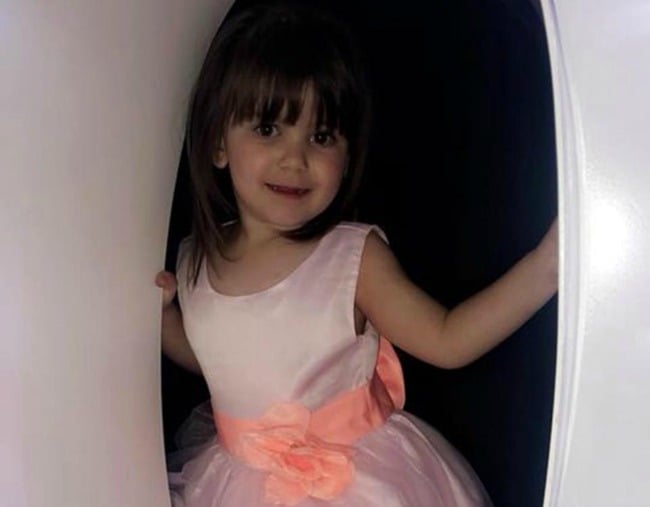 It was a day of summer fun that turned tragic.
Last Sunday, three-year-old Ava-May Littleboy was bouncing on an inflatable trampoline set up on Gorleston beach in the UK. Her mother Chloe was watching. Then there was a loud bang. Witnesses say the inflatable exploded, and Ava-May was thrown around seven metres into the air.
"Literally, it was just screams from everyone on the beach," witness Zoe Dye told the BBC.
"It was almost like slow motion. Poor little girl was in the air. No one could do anything. People were trying their hardest to catch her and she just dropped."
A lifeguard immediately rushed over and did all he could to keep Ava-May alive. Paramedics soon arrived on the beach. But a spokeswoman for the ambulance service says that when they got there, Ava-May was "seriously injured and in cardiac arrest".
"Sadly, despite all of the efforts and interventions, she was pronounced deceased," the spokesperson said. "We would like to thank everyone who rushed to respond to the young patient, and did everything possible to give her treatment and care."
Ava-May's family released a statement saying that she left a lasting impression on anyone she met.
"Her infectious laugh and smile could light up even the darkest of rooms," they said.
A family member set up a fundraising page to pay for a park bench in memory of Ava-May to be put in her local park in Suffolk. The target of £1500 (AU$2685) was quickly exceeded.
"To all that have donated for this cause, we don't know all of you but I am overwhelmed by your love and thoughts," wrote Ava-May's grandmother Angela Littleboy.
After two horrific tragedies, Government need to look at update of regulations and inspection regime and consider a temporary ban on bouncy castles in public areas until we can be sure that they are safe. https://t.co/pjXom7r5DT

— Robert Halfon MP (@halfon4harlowMP) July 1, 2018
A British MP, Robert Halfon, has called for a temporary ban on bouncy castles in public areas.
Halfon is the MP for Harlow in Essex, where a seven-year-old girl, Summer Grant, was killed in 2016, when a bouncy castle that wasn't properly secured blew away. Two fairground workers have been jailed over Summer's death.