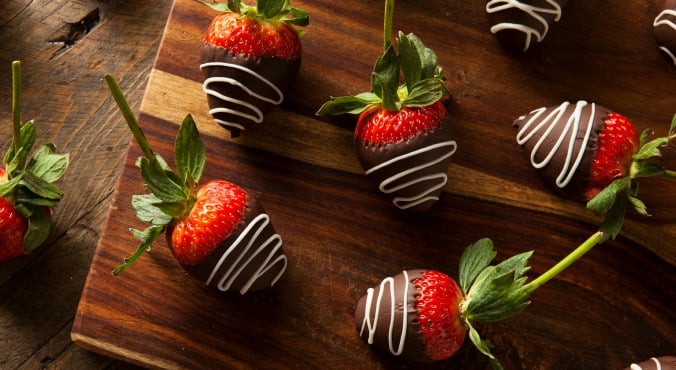 Image: iStock. By Margaret Morris, UNSW Australia.
A relatively healthy but complex community is living together peacefully, until an unruly mob of hooligans begins unsettling the community's residents and disturbing the peace every weekend.
This scenario could be playing out in the human gut every time you go on a junk food binge. Yo-yoing between eating well during the week and bingeing on junk food over the weekend is likely to be just as bad for your gut health as a consistent diet of junk. (A simple, yum green smoothie recipe for you to enjoy that WON'T screw with your gut. Post continues after video.)
Our study, recently published in the journal Molecular Nutrition and Food Research, examined the impact of yo-yo dieting on the gut microbiota (the mix of organisms) of rats. This was the first study to compare how continuous or irregular exposure to an unhealthy diet can impact the composition of the gut microbiota.
The findings were illuminating – but first, back to the microbiota.
Why microbiota matters.
While the actual number of microbial cells has been the subject of recent debate, up to 100 trillion are thought to inhabit the human gut.
These cells influence metabolism, nutrition and immune function. Growing evidence shows they are also important for our mental health.
On the flip side, disruption to the gut's microbiota has been linked with gastrointestinal conditions such as inflammatory bowel disease and obesity.
In addition to diet, we know that our genetic makeup, antibiotic use, and hygiene also likely shape the microbiome. Recent work in chimpanzees indicates that who you live with can have as much as influence on the makeup of microbiome as who your parents are.
Exercise has also been suggested to impact the diversity and types of bacteria found in the gut. (These secretly healthy foods could be the answer to all your problems. Post continues after gallery.)
10 foods you never knew were healthy
Junk food changes the microbiome.
The role that biota plays in obesity is certainly controversial – as it's difficult to demonstrate cause-and-effect. It's also challenging to study in humans.
However, one study showed that transferring biota from an obese human into a lean recipient mouse induced obesity in the mouse.
Our laboratory recently showed that a chronic high-fat diet in rats saw major shifts in gut biota. These changes were associated not only with weight gain and additional fat mass, but also changes to key hormones that regulate metabolism, such as insulin.
Weekend food binges.
Armed with this knowledge, our next question was to find out what would happen in animals eating a low-fat diet four days a week, followed by a "binge" of palatable, high-fat foods for three days every week – just like a long feast weekend.