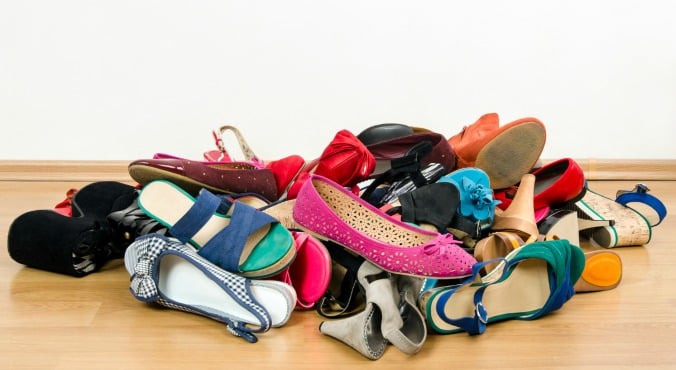 Image: iStock
Open any woman's closet (with her permission, of course) and there's a 96.3 per cent chance you'll find a pair of ballet flats in there.
They're versatile, they're usually pretty affordable, they don't have any fiddly straps, and they make you feel like you're capable of pirouetting from one end of the country to the other (even when your ballet abilities are, um, completely non-existent).
How to make sure your next pair of heels won't hurt like hell
More importantly, we've long believed our trusty ballet flats were the most foot-friendly shoes on the market; a gentle alternative to those notorious weapons of torture, stilettos. Well, nope. We were wrong about that.
"With the increase of ballet flats as the primary choice of footwear in females these days, there has been an increase of ingrown toenails or foot problems presenting in podiatry clinics around the world," explains Melbourne-based podiatrist Laura Gleich, corroborating a frankly terrifying Daily Mail report from earlier this week.
"Ballet flats that are too tight across the toes and ball of the foot increase the pressure on the toenails and nail beds. As the toes and nails themselves have little, if not no, room for movement, the nails are often encouraged to bend and curl inwards."
If the nail pierces the skin, an infection can occur. In particularly severe cases, this infection can lead to... amputation. Yep. As in, your toe could be forcibly removed from your foot.
As if that wasn't bad enough, ingrown toenails are just the start of a long list of ballet flat-inflicted woes. Archilles tendon issues, corns, tired, aching arches, bruised heels and nails that curl inwards, along with a general 'clawing' of the foot can also result from long-term wear.