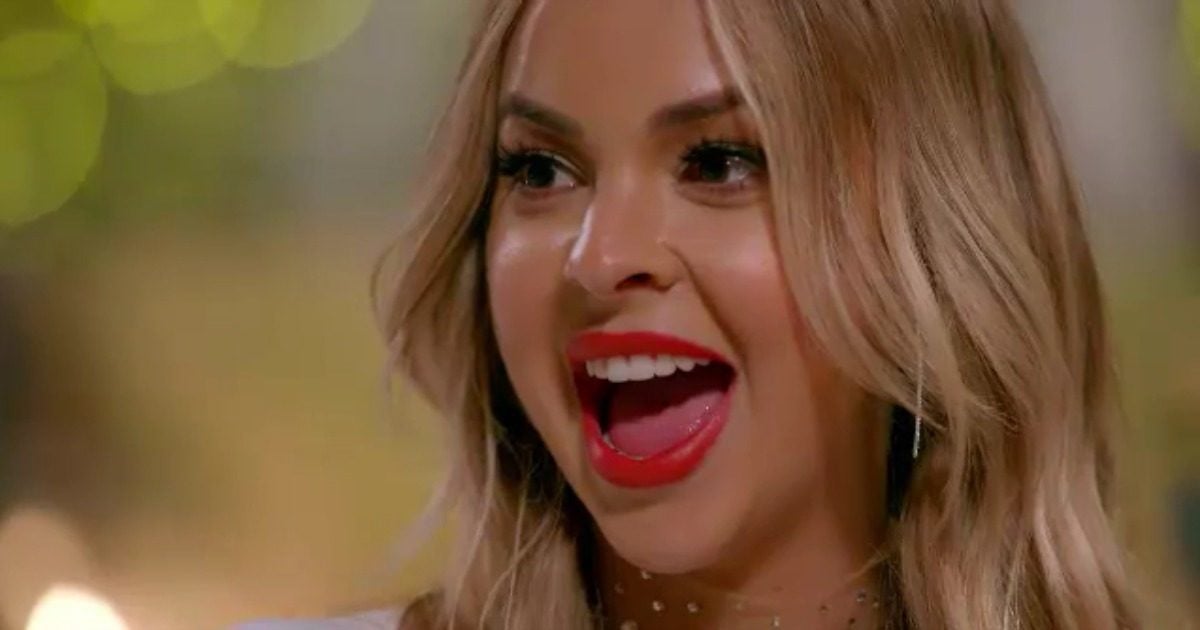 To catch up on all the Bachelorette Australia 2019 recaps and gossip, check out Mamamia's recaps and visit our Bachelorette hub page.
Another year of The Bachelorette has finished, and spoiler alert: Angie picked Carlin. You can read our recap of the finale here.
I come to you with a very important Bachelorette theory based on the truth, the whole truth and nothing but the truth.
Remember that time a man named Blake Garvey betrayed our trust by proposing to Sam Frost in his Bachelor finale… only to dump her after the show for third runner up Louise Pillidge?
That was a lot. So much, in fact, that 'doing a Blake Garvey' is now a thing we can say in Australia and everyone knows what we mean.
Angie Kent tells Mamamia what her relationship is like now. Post continues below video.
Tonight marks the end of Angie Kent's season as the Bachelorette, where we'll find out whether she chooses Carlin (and his face) or sweet angel and fan-favourite Timm.
(I mean, we definitely already know who she picks and who she doesn't pick, but…)
And look, we have a… sneaking suspicion we might find ourselves reliving a little piece of 2014, on account of Angie and Carlinher winner maybe, maybe not working out.
She could then end up with Ryan, who she was very upset over in last night's cocktail party, or Timm, whose sunflower-loving heart is about to be crushed.