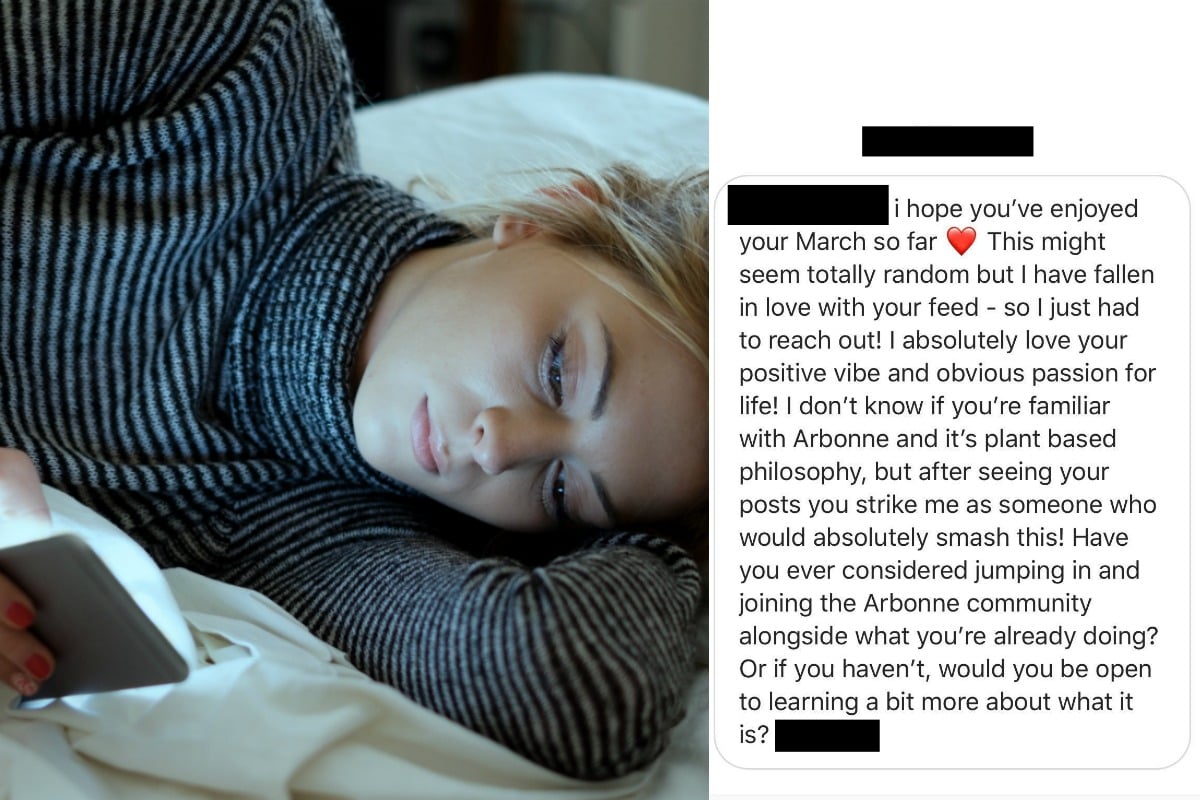 The message started with, "Hi Sarah*, I hope you've enjoyed this March so far…"
Sarah thought to herself that the greeting was a little strange. Along with more than six billion others, Sarah had not particularly enjoyed March so far.
"This might seem totally random," she continued, "I absolutely love your positive vibe and obvious passion for life!"
And then came the sell.
"I don't know if you're familiar with Arbonne and it's plant-based philosophy, but after seeing your posts you strike me as someone who would absolutely smash this!
"Have you ever considered jumping in and joining the Arbonne community alongside what you're doing? Or if you haven't, would you be open to learning a bit more about what it is?
"Jessica* X."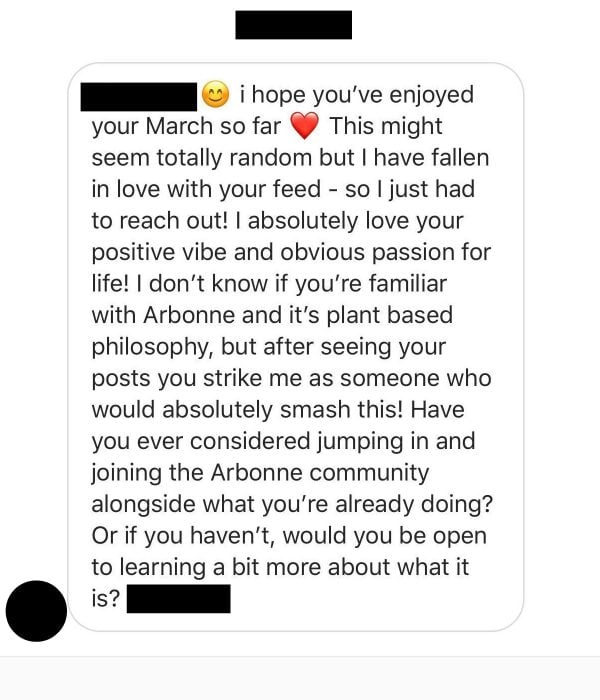 For the uninitiated, Arbonne is an international multi-level marketing scheme (MLM) which sells "vegan cosmetics and supplements". It relies, however, on the recruitment of representatives to promote and sell the company's products.
The language used to describe companies like Arbonne is often intentionally ambiguous.
If I was a business owner who wanted to sell, say, yoga mats, my pitch would be clear. I have a product (a yoga mat) which I sell for, hypothetically, $30. There is no conversation to be had, relationship to be developed or community to join. It's an honest transaction that relies on the customer wanting, or not wanting, a yoga mat.