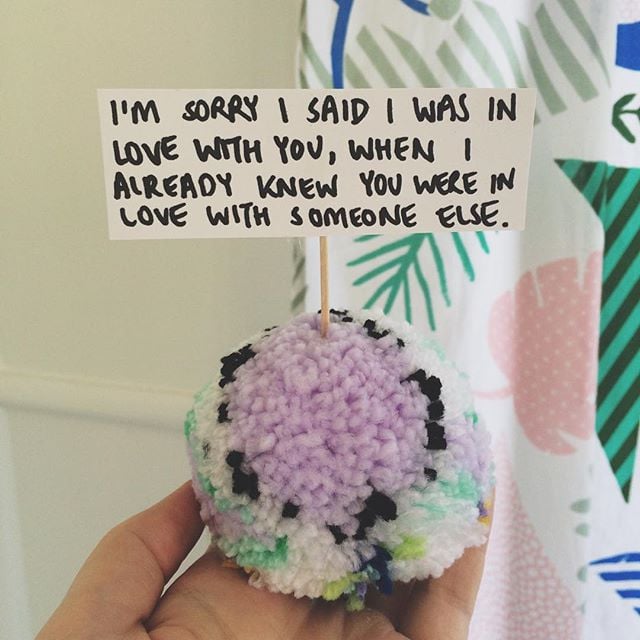 The Apomogy project has attracted around 500 apologies. Image via Rachel Burke/Apomogy. By Imogen Brennan.
"Sorry" – some people struggle to say it, while others say it too often.
Brisbane artist Rachel Burke is encouraging Australians to anonymously send their apologies attached to fluffy homemade pom poms.
Since launching "Apomogy" in September, Ms Burke has received about 500 apologies.
"I'm sorry we can only love each other from across the ocean," one reads, while another says: "I'm sorry I can't eat zinger burgers for every single meal." (Post continues after gallery.)
10 best apomogy pom poms.