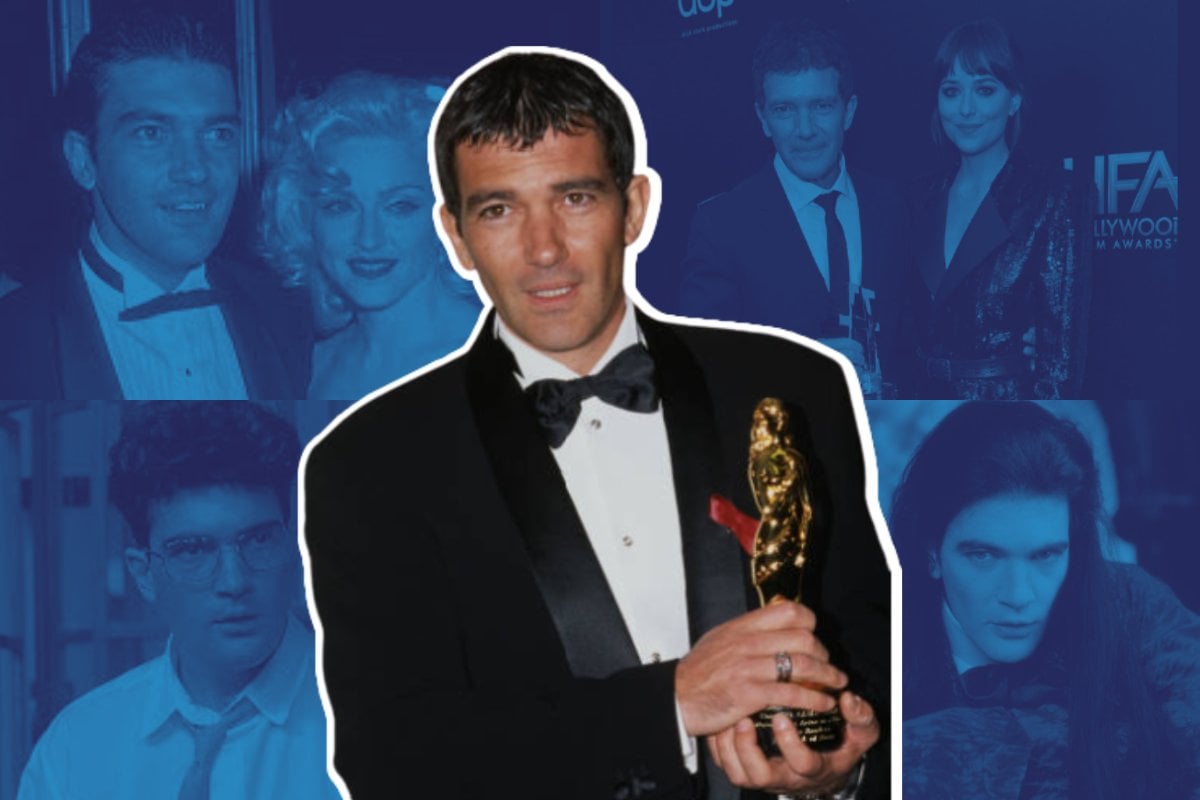 When actress Dakota Johnson was presenting Antonio Banderas with a Hollywood Actor Award in 2019, she got tearful. Banderas was, she told the audience, her "bonus dad". When she was six, her mother Melanie Griffith had married him, bringing an "unbelievably bright light" into the family.
"He loved my mother and my siblings and I so big, and so fiercely and so loud, that it would change all of our lives together," she said.
While you're here, watch on-set injuries that made the cut. Story continues after video.
Growing up in Spain, Banderas was a promising footballer until he broke his foot badly in his early teens. He turned to theatre, performing in plays that attracted the attention of authorities when the country was still under Franco's dictatorship.
"I was acting in a play in Malaga and I remember seeing the cops waiting for us backstage, and all the actors, when they were finished, would go with them," he told EW.
Banderas moved to Madrid, without enough money to even afford bus fare – "I had to walk six miles to get to an audition" – but was soon spotted by Pedro Almodóvar. The director cast him in a string of his controversial movies, including Law of Desire.