When you have a name that opens doors from Kiama to Kalgoorlie, anonymity doesn't come easy.
But Antonia Kidman has managed to find a place where she and her internationally recognised sister, actress Nicole Kidman, can walk and spend time with their family completely undisturbed
Singapore.
Listen to Antonia's candid chat with Mia Freedman about her life in Singapore on No Filter. 
The 46-year-old presenter lives there with her second husband, businessman Craig Marren, right in the heart of the small island republic.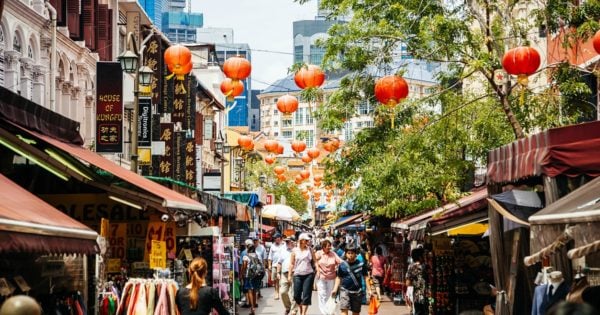 The couple share a home with their six children, Lucia, 18, Hamish, 16, James, 13, and Sybella, 9, Alexander, 4, and Nicholas, 6.
The mother-of-six told Mia Freedman the move has offered the family a break from their usually public life.
"I'm sort of an Antonia Marran up there and it's lovely," she said.
"It's nice and it's good for the kids too."
Antonia rose to fame after first starting out as a researcher for the Today show, and then launched a hugely successful career as a television presenter.