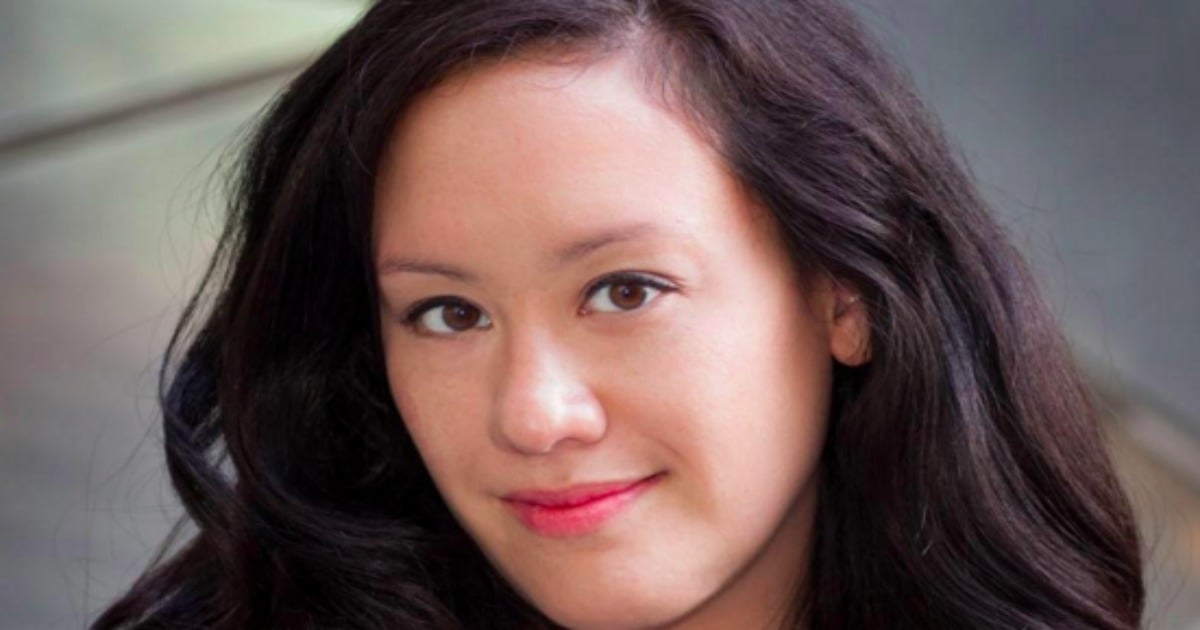 She was sleeping when it happened, taking one of those bone-weary naps you attempt to squeeze in when you have a six-week-old.
Life had been a roller-coaster for Antonia Hayes. At the age of 18 she found out she was pregnant.
She had just started her uni degree and her relationship hadn't been headed the way of parenthood.
She'd been on the pill but had been sick with glandular fever and Hayes suspects the antibiotics might have rendered the pill ineffective – a normal side effect of taking antibiotics and the pill.
But after viewing a program on television about stillbirth and loss Hayes decided, for her own reasons, to forge ahead with the unintended pregnancy.
Sydney based at the time, Hayes and her boyfriend moved in together and during the summer she gave birth.
It was study break and her birth seemed perfectly timed.
It wasn't just the timing that was perfect, her baby was too.
She fell in love with her son Julian in an instant.
Antonia Hayes, now an author based in San Francisco, says that the day her life changed irrevocably was just "like any other day".
In a podcast along with the ABC's Richard Fidler she tells of how it had been hot, six weeks before Christmas in Sydney and one of those season-changing days when you realise that summer has arrived.
She says it was the first hot day of the year and her baby, Julian was fussing.
It was the first time he had been out of sorts and she had a difficult morning. In the apartment she shared with her partner, Julian's father the heat encroached on them all and she begged a nap.
Julian's father took charge letting her sleep.
Suddenly as she woke she heard screams.
"I heard the screams he's not breathing."
"My immediate reaction was to get help," she tells Richard Fidler. 
As she dashed to her newborn she says she was frightened.
"I was very scared to see Julian because he wasn't breathing.
"I didn't understand what was wrong," she says. "I just knew we needed people to help him."
When she ran into the room what she saw stays with her to this day. Her six-week-old pale, grey, floppy. "He really wasn't breathing," she says.
She thought he was dead.
"I thought he was sick and we didn't know."
Frantically she called for an ambulance. It arrived four minutes later, four minutes she describes as the longest of her life. To her relief paramedics managed to revive the six-week-old and rushed him to hospital, where she says, doctors swooped over him, trying to work out what was wrong.
Alongside her the entire time was her boyfriend, Julian's father. Her partner kept reassuring Antonia, telling her that although he'd been 'on duty' he didn't know what had happened to Julian.
The distraught couple anxiously waited for doctors to tell them what was going on.
While they were working on him Julian had a seizure, Hayes says at that moment doctors noticed that Julian's fontanelle was bulging, there was pressure in his brain.
But still they didn't know why.
Hayes told Fairfax she kept think she had done something wrong.
"I was going through everything, even my pregnancy," she says. "It really made no sense to me.
"I didn't understand why he would be having a seizure"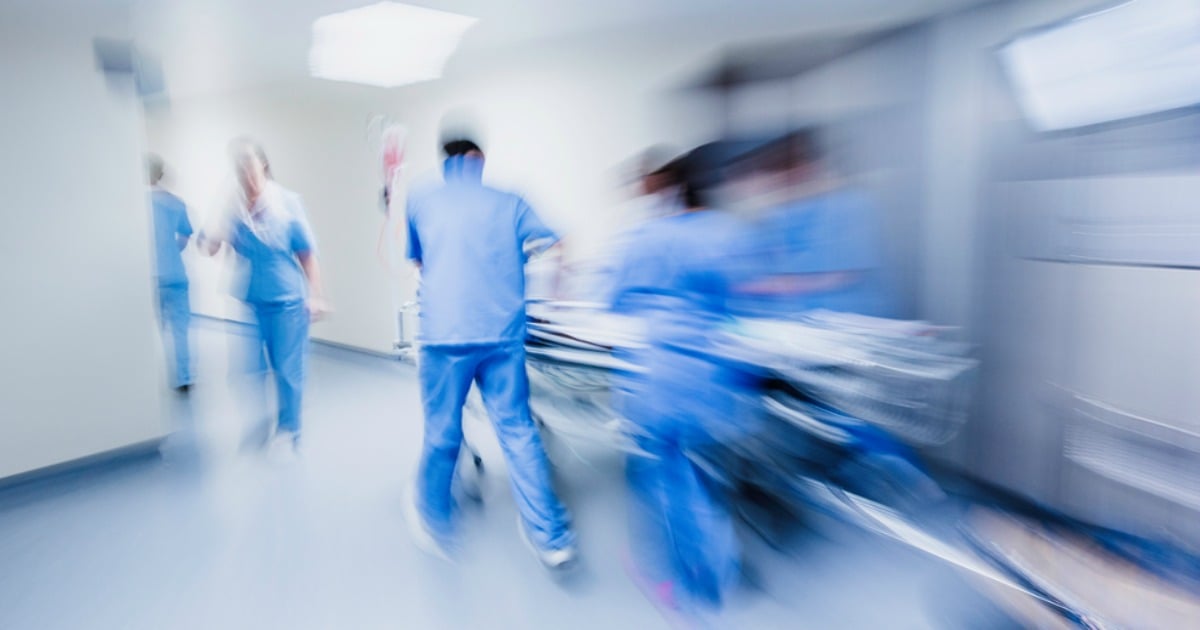 Julian became one of the 30 or so infants admitted to Australian hospitals each year with shaken baby syndrome. Image via Stock.
The next day, after a night filled with such terrors that most of us couldn't imagine, doctors took her aside and asked her if she had heard about shaken baby syndrome.
"It was not something that I thought happened to people that I know.
"It was very difficult for me to think that my boyfriend could have inflicted harm on our child because I had an assumption that he felt the same way that I did.
"They don't call it shaken baby syndrome anymore.. it is non accidental head injury." But Hayes told Richard Fidler, it was a "text book case."
While her partner kept saying he didn't do it, something had clearly happened to Julian.
Julian became one of the 30 or so infants admitted to Australian hospitals each year with shaken baby syndrome.
Retinal haemorrhages: bleeding in the eyes.
Subdural hepatoma: bleeding in the brain.
Fractures in his elbows and knees.
Fractures on his ribs and bruising.
She says that it was close to impossible to equate what had happened to her baby with the person all eyes were looking at to have perpetrated it.
"I didn't want to believe [my boyfriend] had done it, because that was awful," Hayes said "At the same time, you also have to protect your child. He was denying it the whole time, and you want to believe the person."
The early days were rough. Julian was having violent seizures. He flat lined. He was close to death, but a lifesaving procedure to take the pressure off his brain helped him live.
Doctors had to drill into Julian's skull to remove the blood clots that had been triggering massive seizures.
Hayes was warned that no baby could walk away from shaken baby syndrome unharmed. Doctors said they didn't know what sort of recovery Julian would have as his brain had shifted; one side was a lot bigger than the other.
The ACT runs a program to raise awareness about shaken baby syndrome.. Post continues after video..
In Australia shaking kills as many babies and toddlers as car crashes, a study last year found.
Babies and toddlers are six times more likely to be injured from shaking than drowning.
President of the Australian Medical Association Brian Owler, a neurosurgeon at The Children's Hospital at Westmead in Sydney told The Australian last year that the hospital was treating a case every month.
Julian was one of the lucky ones.
While he had a significant developmental delays with a lot of therapy, a lot of intervention and a lot of work Julian had the childhood his mother had feared he would never have.
Today he attends a school for children with special needs in San Francisco and is the love of Antonia Hayes's life.
Hayes told Fairfax that back then she didn't want to make it public that Julian was a victim of shaken baby syndrome but she now feels free to talk about it after coming to terms with what happened.
"But I spoke to him about it a lot. He didn't do anything wrong; I didn't do anything wrong; so there shouldn't be any shame there. Violence is a choice and Julian's father chose to hurt him. Once I accepted that Julian's father was responsible, I stopped blaming myself too."
Hayes has now written a book based loosely on her experience Relativity.
Antonia Hayes' book Relativity. 
Hayes told the ABC's Richard Fidler she doesn't do too many interviews on shaken baby syndrome because the pain is raw, but just like in the subject matter of her novel, she says that humans have the power to forgive.
"We all have our own universe inside us," she says.  "We can be good people who do bad things.  Everybody is a human and nobody should be dehumanized – even people who do monstrous things.  They're not monsters."
For help: Lifeline 13 11 14. Kid's Helpline: 1800 55 1800. Men's helpline: 1300 78 99 78