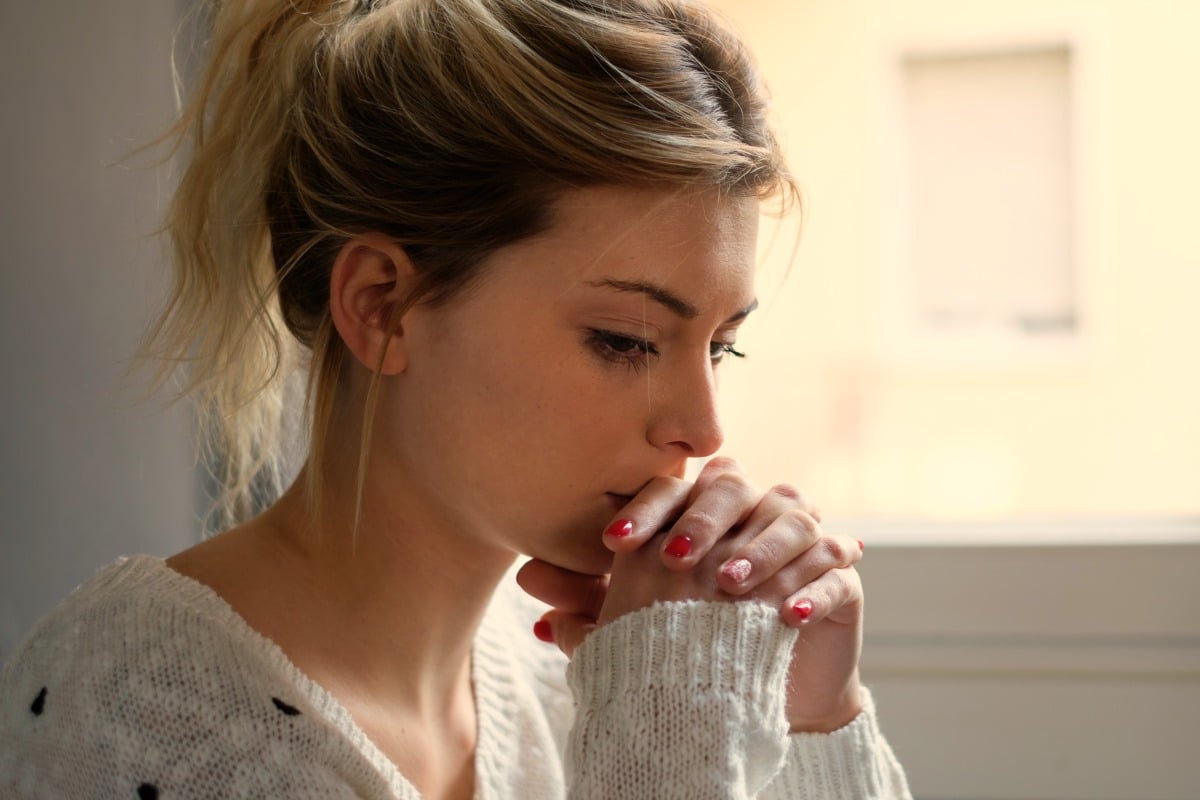 "It's been the hardest four weeks of my life," a young woman named Sophia* told Mamamia. 
"I've had moments when my brain feels so foggy I've stopped talking mid-sentence because I can't actually focus on what I'm saying. My body has ached and I had nausea…"
When I asked women to share their experiences of going off antidepressant medication (an umbrella term that also encompasses anti-anxiety medication) I was struck by two things.
First, the sheer volume of responses. Women were desperate to share what had happened to them.
Second, how alike their stories actually were.
WATCH: How to talk to people with anxiety. Post continues. 
I was reminded of my own experience, three years ago, deciding to taper off my relatively low dose of Lexapro, an anti-anxiety medication.
Within a few days, it was as though there was an electric current running through my body, zapping my brain persistently.
I was nauseous – feeling like I was in a constant state of motion sickness. My muscles were sore and I couldn't sleep. It felt like my life had suddenly descended into a never-ending panic attack, and my thoughts were no longer my own.
It was – as Sophia put it – one of the worst experiences of my life.
Years earlier, my anxiety had been crippling. Bad enough for me to go on medication in the first place. But this was like anxiety on steroids – as though I was mid-air, falling down a set of stairs, a second or two from hitting the bottom.
Unable to take an extended period off work, I realised I was trapped. I didn't want to be on the medication, but I couldn't go off it. What I thought had been a temporary measure to address my mental health, now felt like a life sentence.
Three years later, I'm in the same position.
The possibility of side effects had never been broached by my doctor, let alone the possibility of debilitating withdrawals.