It's the news no mother ever wants to have to share: on July 3, Jordan DeRosier told the world that her little boy, seven-month-old Sloan Valor Derosier, had passed away.
Sharing the news on Facebook, Jordan Derosier wrote a tribute to her "sweet rainbow warrior", letting family and friends know that her little boy's death had "left an emptiness felt by so many".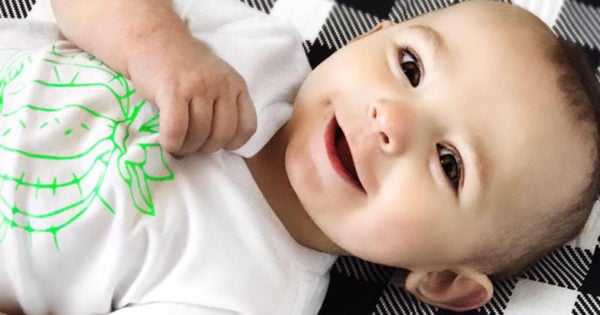 Jordan did not share details of how her healthy, happy little boy had lost his life. She didn't want to, and she didn't have to.
But cruel comments from anti-vaxxers, suggesting that her choice to vaccinate her young boy had led to his death, forced her to defend herself and share a warning to other parents about what led to Sloan's passing.
"To those who keep commenting and messaging trying to blame vaccines for our sons death - stop," she wrote.
"Initially I had not wanted to explain the detailed circumstances of his death because of my guilt and the fear of condemnation from others.
"But I will not allow anyone to try and place blame where it does not belong."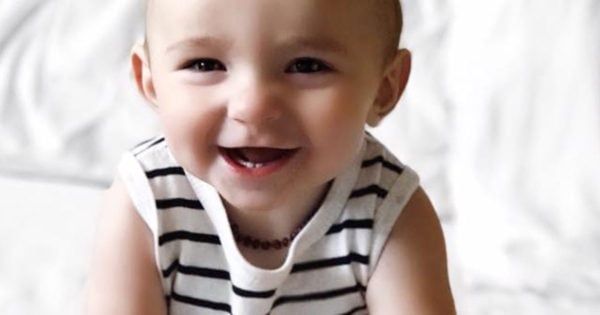 Then, Jordan shared the details of how her son died, in circumstances no one thinks would "ever happen to them": Sloan had become tangled in a blanket in his crib.
When Jordan went to wake her son at 9:48am, she noticed he was on his stomach with his blanket around his head. When she pulled it off, she realised her little boy was not breathing.
"He had pulled [the blanket] through the crib rails somehow and gotten himself stuck in it," she wrote.
"You never think it will happen to you. You never think it will be your baby.
"Please do not put your babies to bed with a blanket. Please. He was 7 months old, I thought because he was crawling, standing on his own, and climbing, that he would be fine with a blanket."
Jordan then shared a heartbreaking image, telling readers, "This is the face of immense, unfathomable grief, the face of longing, of heartbreak, of self inflicted GUILT".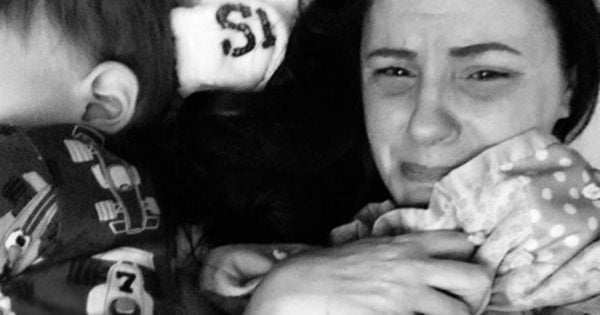 Jordan lies with her older son, Rowan, clutching one of Sloan's blankets in her hands.
"I will relive this for the rest of my life knowing EXACTLY what I could have done differently," she wrote.
"Please learn from my world shattering mistake."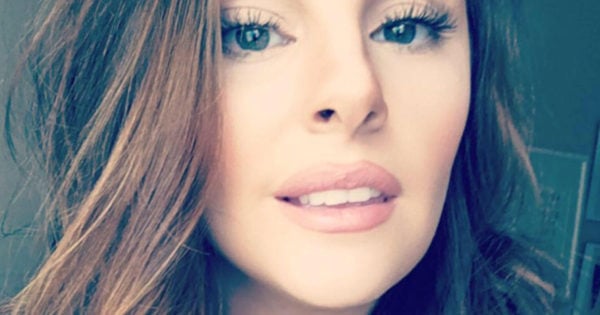 Jordan has since revealed that the family has moved out of their home and are looking for a new place to live.
"Our hearts cannot bear to pass his room each day, knowing what happened inside it," she wrote.
"I cannot use my kitchen counter knowing it's where CPR was started....I can't put my feet on the ottoman where the paramedics laid him after the doctor called time of death.
"It isn't something either of us wish to return to."
LISTEN: What do you say to someone who's lost a baby?