It's the news no mother ever wants to have to share: on July 3, Jordan DeRosier told the world that her little boy, seven-month-old Sloan Valor Derosier, had passed away.
Sharing the news on Facebook, Jordan Derosier wrote a tribute to her "sweet rainbow warrior", letting family and friends know that her little boy's death had "left an emptiness felt by so many".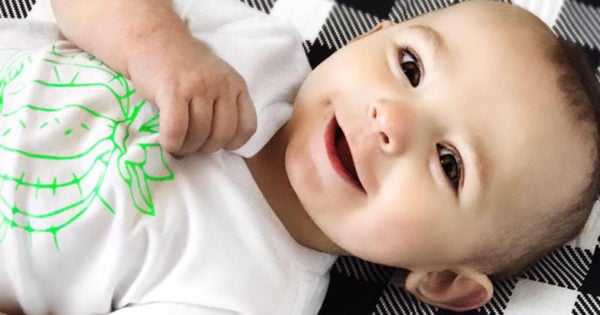 Jordan did not share details of how her healthy, happy little boy had lost his life. She didn't want to, and she didn't have to.
But cruel comments from anti-vaxxers, suggesting that her choice to vaccinate her young boy had led to his death, forced her to defend herself and share a warning to other parents about what led to Sloan's passing.
"To those who keep commenting and messaging trying to blame vaccines for our sons death - stop," she wrote.
"Initially I had not wanted to explain the detailed circumstances of his death because of my guilt and the fear of condemnation from others.
"But I will not allow anyone to try and place blame where it does not belong."