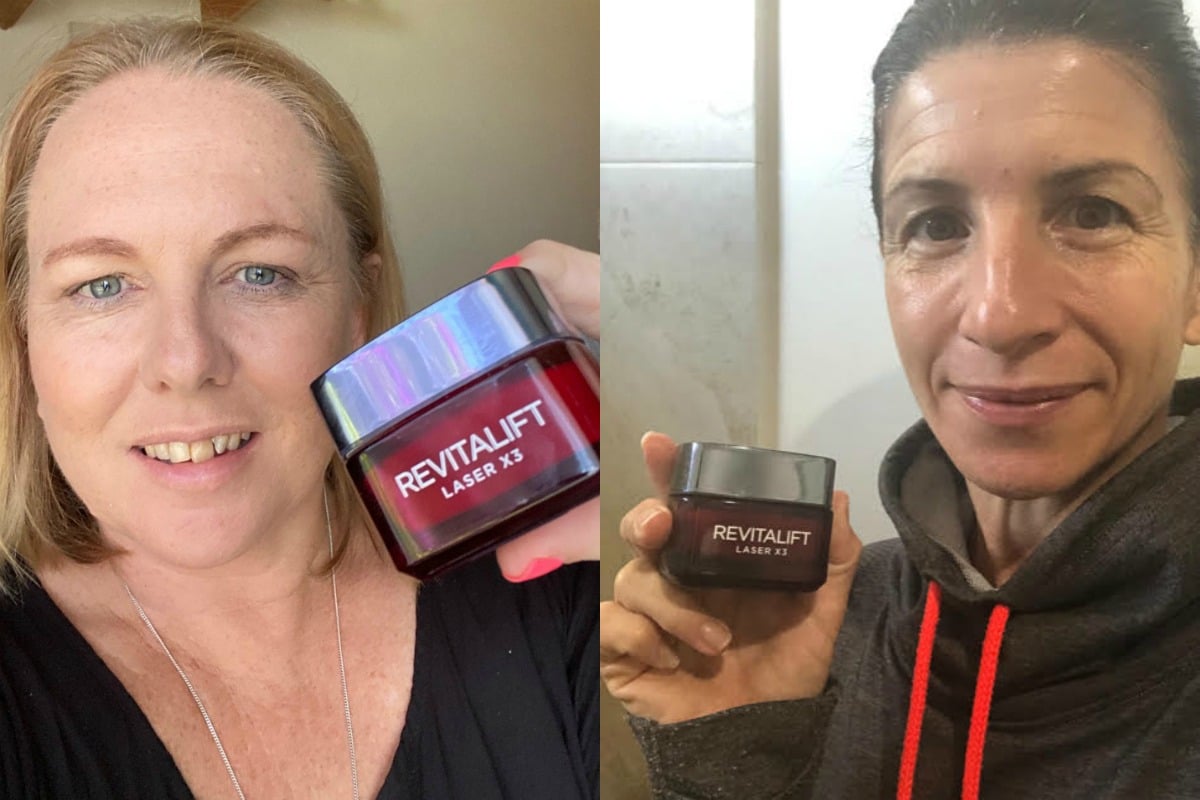 From Botox to skin needling to laser facials, when it comes to anti-ageing, some of the cosmetic procedures out there can be exxy. Not to mention… a little intimidating.
Besides, right now, thanks to COVID-19, we can't get to our regular beauty appointments, even if we want to.
There is some good news, though. Thanks to huge advancements in anti-ageing skincare, there are now affordable, non-invasive options out there that can rival any laser treatment and can be applied from the comfort of wherever you are self-isolating.
Enter: the L'Oreal Paris' Revitalift Laser X3 range. It's formulated to deliver strong anti-ageing action, comparable to a laser procedure, hence the 'laser' in the name.
The range, which includes Day Cream, Day SPF 15, Night Cream, Serum, Eye Cream and Glycolic pads, is formulated with powerful anti-ageing ingredients, Pro-Xylane (3 per cent) and Fragmented Hyaluronic Acid, to help with smoothing out wrinkles, re-densifying the skin, and firming contours.
Sounds good to us.
But just to be sure, we asked our Mamamia You Beauty panel members to road test the range and report back to us, starting with the day cream, L'Oreal Revitalift Laser X3 (RRP $44.95).
So, what did they think?
Cathy: 'My skin felt more hydrated after just 24 hours.'
"I simply swapped my regular moisturiser for this cream. It was easily absorbed and non-greasy, and my skin felt more hydrated after just 24 hours. I'd recommend this to anyone feeling their skin needs more of a boost. Fantastic."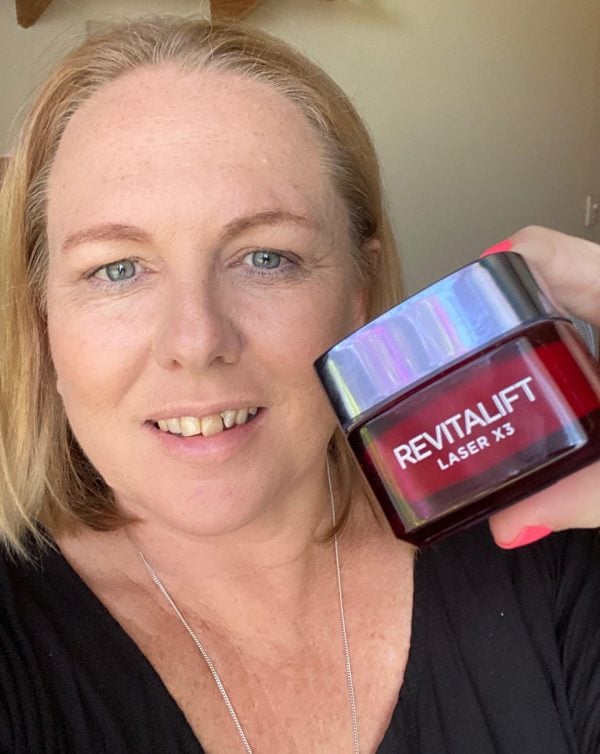 Maree: 'I started seeing results after two weeks.'
"I used the product morning and night after cleansing. It was easy to apply and was great on my super sensitive and dry skin. I wasn't a fan of the scent, but I started seeing results after two weeks - I looked refreshed. I would recommend this to everyone, not just the older crowd. It's definitely made my skin brighter and more glowy."