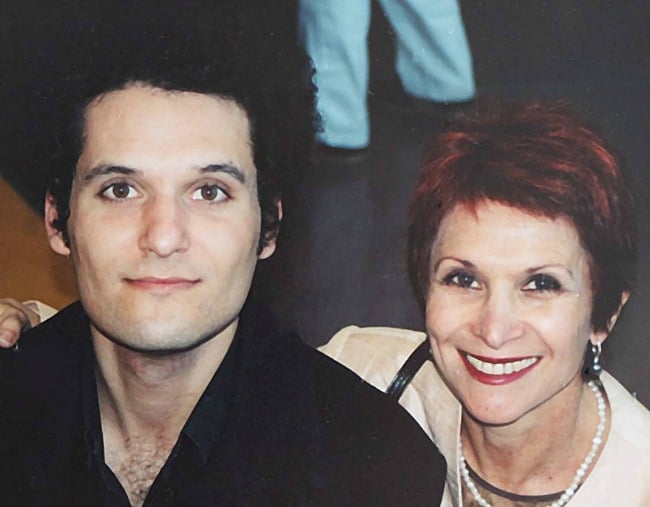 When Anthony was 17, something changed.
What were once words, turned into groans. He became increasingly withdrawn. A studious high achiever, who had been announced a Prefect at his highly respected Christian school, Anthony even began addressing his teachers differently.
"We got a call from the Headmaster to say that he wanted to see myself and my husband," Anthony's mother, Marija Radojevic, told Mamamia.
"His tone of voice was quite terse over the phone," she remembered. The conversation struck her as unusual, given that Anthony was exceptionally well behaved, and was fond of his Headmaster.
Anthony had been walking along the cloisters, Mr and Mrs Radojevic soon learned, and when the Headmaster reminded him there was a Prefect's meeting that afternoon, Anthony defiantly said he couldn't go because he had something else on.
"The headmaster was totally shocked," Marija said. "He had never expected to be spoken to like that… he was angry and disappointed…"
The Headmaster explained that if Anthony had been anyone else, he would have stripped him of his badge.
"We let him [Anthony] have it," Marija told Mamamia. 
But no matter how many times they asked him what was wrong, and why he had behaved so inappropriately, they could not get an answer.
Anthony had been, in Marija's words, "a delightful little boy."
The younger of her two children, when Marija would lean into Anthony's cot and pick him up, he would just stare at her and smile.
He was profoundly loved, "cherished" is the word Marija used, and most of all, he was happy.
Marija worked, and continues to work, as a child psychologist, and her husband as a child and adolescent psychiatrist. If anyone knew what they were doing, surely it was the Radojevic's.
Mr and Mrs Radojevic made the decision to send him to one of the state's best Christian school, as faith was a fundamental part of their family life.
From the moment Anthony started there, he flourished.
He was an exceptional student, particularly in high school, receiving multiple special prizes at the school and excelling in extracurricular activities.
Anthony loved the creative arts, especially drama and music. He was also strikingly handsome, with beautiful brown eyes, long lashes, and a big, welcoming smile.