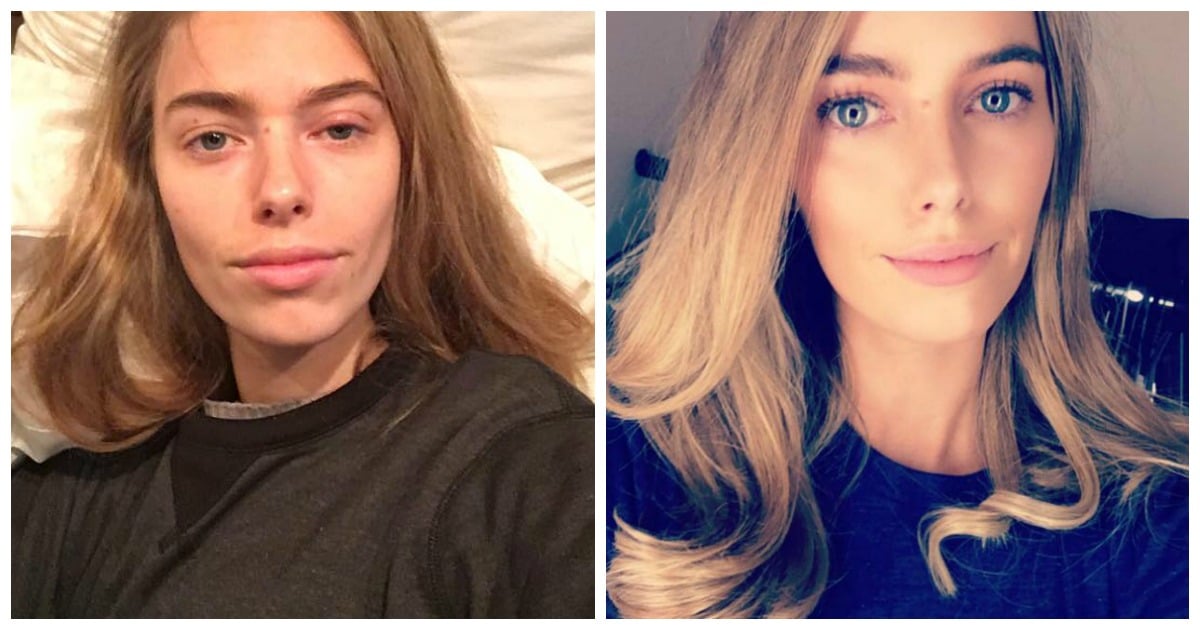 Australian model Anthea Page has called out the makeup industry after contracting a serious eye infection from dirty makeup brushes.
The 23-year-old has blamed qualified makeup artists who 'failed to meet basic hygiene standards' for a golden staph infection she picked up after a show in Sydney last weekend.
Page shared a picture of her swollen eye on her Instagram account, accompanied by an open letter warning others of the risks, and not just in the fashion industry.
"I'm not going to sit here pretending I don't like modelling or isn't awesome because it really is and I do almost always have fun on jobs," she said.
"Models have it good most of the time, especially in Australia, however there are health/hygiene risks involved for models and anyone using testers or getting their makeup done people can overlook."
It's not the first time Page has worried about unhygienic practices on the job, she said, adding that she's even gone as far as confronting artists about it previously, only to be ignored.
"I do feel my safety concerns were dismissed as if it was part of my job to put up with these unhealthy conditions," she said.
"My message is not intended to critique the women who I trusted with my eye and skin health but to raise awareness of importance of hygiene practises amongst artists."
It's also not the first time she — or one of her fellow models — has contracted a nasty infection or sore either she told PEDESTRIAN.TV:
"Every model has a story about pink eye, staph, school sores etc., but if your face was your job would you want to publicise your issues and draw attention to the parts of you that are f*cked?
"I believe in authenticity and although I was ashamed to share this with the world I felt the issue was so widespread that I had to at least say something."
She finished her Instagram post by warning anyone getting their make up done or using testers to check everything has been cleaned to your standards "even if someone scoffs at your concerns".