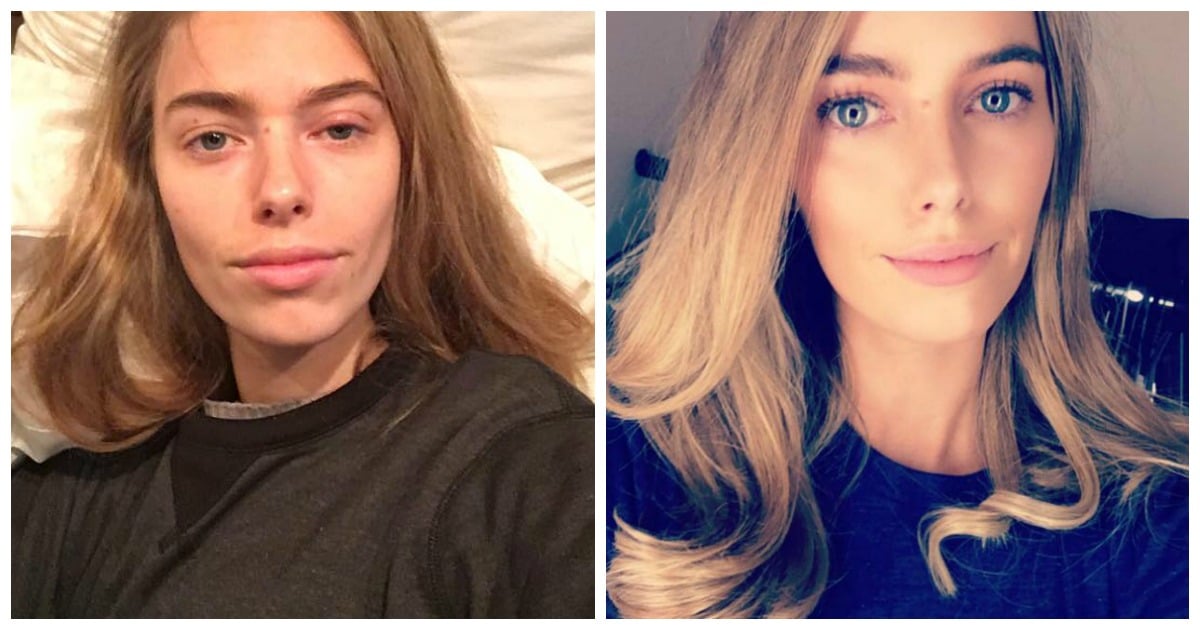 Australian model Anthea Page has called out the makeup industry after contracting a serious eye infection from dirty makeup brushes.
The 23-year-old has blamed qualified makeup artists who 'failed to meet basic hygiene standards' for a golden staph infection she picked up after a show in Sydney last weekend.
Page shared a picture of her swollen eye on her Instagram account, accompanied by an open letter warning others of the risks, and not just in the fashion industry.
"I'm not going to sit here pretending I don't like modelling or isn't awesome because it really is and I do almost always have fun on jobs," she said.
"Models have it good most of the time, especially in Australia, however there are health/hygiene risks involved for models and anyone using testers or getting their makeup done people can overlook."