Anne Hathaway may be currently starring in a glamorous tale of cons, heists and theft, thanks to her role in Ocean's 8, but in truth her personal history is just as intriguing.
The Anne Hathaway we know today is an Oscar winning Hollywood force, married to Adam Shulman and mum to Jonathan.
But if you cast your mind back to 2008, her romantic life looked a whole lot different.
That was the year when the the former Disney star turned serious actress and blockbuster staple found herself tangled up in a scam that wound itself up and around New York' most prominent and wealthy families.
Everyone from the Clintons to the Trumps to John McCain's family were caught out by it, led by her then long-term partner Raffaello Follieri.
Italian entrepreneur Follieri was 29 years old when he was charged with conspiracy, wire fraud and money laundering and at the time of his arrest, he and Anne had been together for four years. Before news of the scandal broke and the couple had parted ways, she had always spoken lovingly of him in interviews and they had walked numerous red carpets hand-in-hand, including the Academy Awards.
"It was totally love at first sight," said Anne in an interview, according to Vanity Fair. "He is sooo good-looking … He looks like a God."
According to reports by the FBI, Follieri had misused funds received from investors, using the money to fund a luxurious lifestyle, one that included international travel and an extensive property portfolio.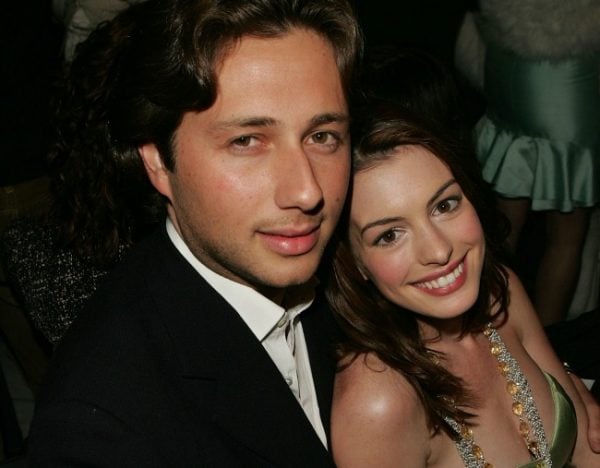 The luxury lifestyle claim made by prosecutors extended to holidays and privately chartered flights for himself, his relatives and his "then girlfriend", who was not identified in court documents but was believed to be Anne.