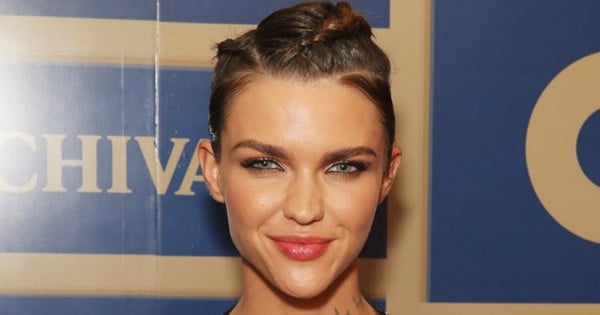 In a beautiful moment for women everywhere, Anne Hathaway has taken to Facebook to defend everyone's favourite human, Jennifer Lawrence.
Last week at the Golden Globes, Lawrence called out a reporter in the press room for using his phone.
After taking out the award for Best Actress in a Motion Picture, Comedy for her role in Joy, a foreign reporter fielded a question to J-Law, presumably from behind his phone screen.
Lawrence interrupted, "You can't live your whole life behind your phone, bro. You can't do that, you've got to live in the now."
The reporter then proceeded to ask about the Oscars, to which Lawrence responded, "We're at the Golden Globes. If you put your phone down, you'd know that."
Fans have accused Jennifer Lawrence of bullying the foreign journalist, who may have been using his phone to translate his questions.
Watch it here:
But in a display of true friendship, Anne Hathaway has explained that Lawrence was joking when she told the reporter to put his phone away.
The 33-year-old actress posted on Facebook:
"Dear the Internet, It's become pretty clear that the Jennifer Lawrence 'scolding' was taken out of context and that she was dryly joking with a journalist who was indeed using his phone to take photos of her. Let's not continue the sad but common practice of building people – especially women- up just to viciously tear them down when we perceive them to have misstepped. Jennifer is a beautiful, talented, wildly successful, popular, FOUR TIME OSCAR NOMINATED young woman. Please let us not punish her for these things. Sincerely, A J-Law fan #‎supportstrongwomen‬ ‪#‎imwithher‬ ‪#‎whycantwegiveloveonemorechance‬."