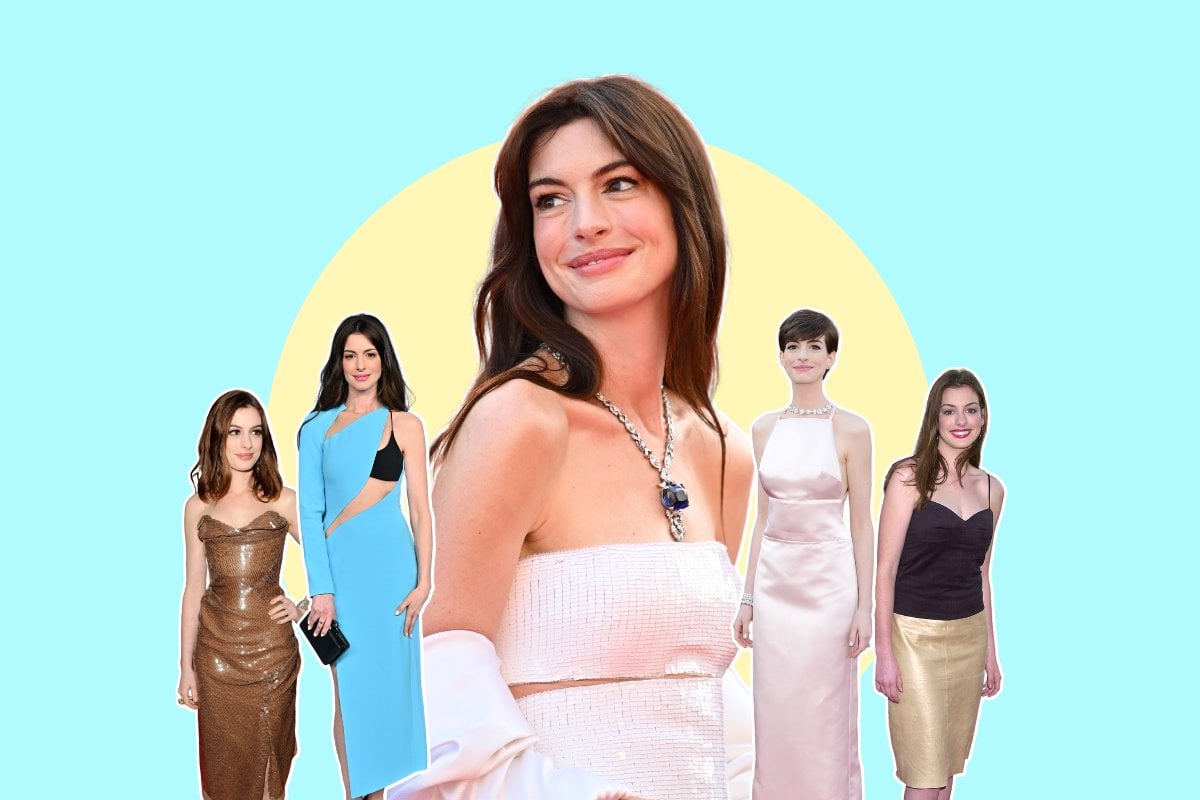 Listen to this story being read by Chelsea McLaughlin, here.
Anne Hathaway is having a moment.
She has been everywhere recently: on magazine covers, red carpets and as the face of jewellery brand Bulgari. She's been promoting Apple TV+ limited series WeCrashed, including during a pretty intensive Emmy campaign, and upcoming movie Armageddon Time, which received a seven-minute standing ovation after its premiere in Cannes.
It's not unusual for Hathaway to be booked and busy with critically acclaimed projects. That's been her thing for 20 years. But what feels different about this particular Hathaway moment is the public reaction. Mostly, that people are actually... liking and celebrating her beyond her art.
And God, is that a longtime coming.
Watch: Apple TV+'s WeCrashed trailer. Post continues below video.
Hathaway has had a successful career for decades, transforming from Disney princess to comedy queen to Oscar winner. She's the star of cult classics like The Devil Wears Prada and most recently, like so many of her fellow A-list movie stars, pivoted to a streaming TV miniseries.
But despite all this, Hathaway has had a strange off-screen experience of fame. She's been seen as perhaps a bit... daggy. We can point to a number of examples - like when she and James Franco were universally panned as co-hosts of the 2011 Oscars and the perceived "overly emotional" acceptance speeches she gave after sweeping 2013's awards shows for Les Misérables.
In a 2014 appearance on The Ellen DeGeneres Show, Hathaway said she Googled herself after the Oscars and discovered an article titled, 'Why does everyone hate Anne Hathaway?'. She has described it as feeling like a gut-punch.
Hathaway's sins were simply that she tried too hard and cared too much. She's the opposite of 'chill', which is the ultimate 'cool girl' mood.
Hating her was very much in vogue. So much so, there was a name for those who did: Hathahaters.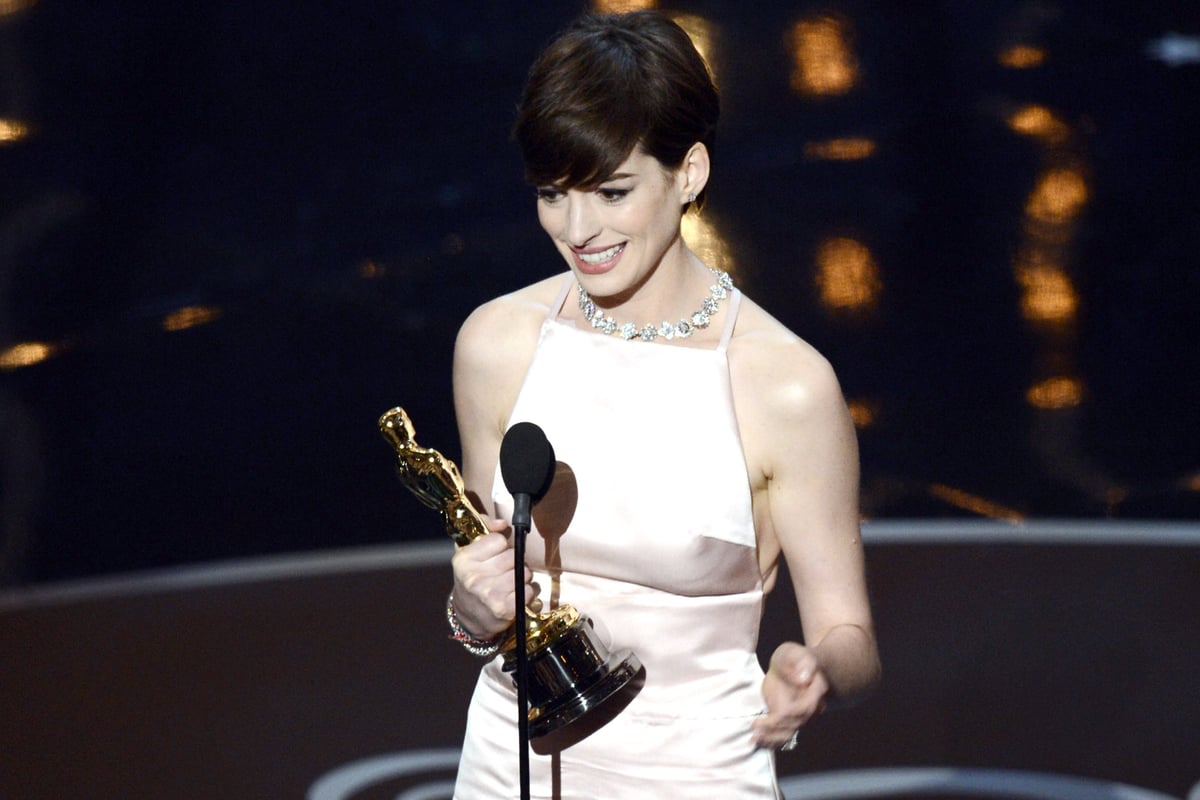 Image: Getty.