Former tennis champion Anna Kournikova and popstar Enrique Iglesias have reportedly welcomed twins, after keeping the pregnancy a secret from the public.
According to TMZ, 36-year-old Kournikova gave birth to twins on Saturday in Miami, Florida. It's reported she had a boy and a girl, naming the pair Nicholas and Lucy.
Russian Kournikova and 42-year-old Spanish popstar Iglesias have been together since 2001 – they met when she starred in his video for the song Escape. Throughout their relationship, they've been notoriously private.
Any rumours of a wedding between the pair have been only that – rumours. And they haven't been photographed publicly together in more than a year.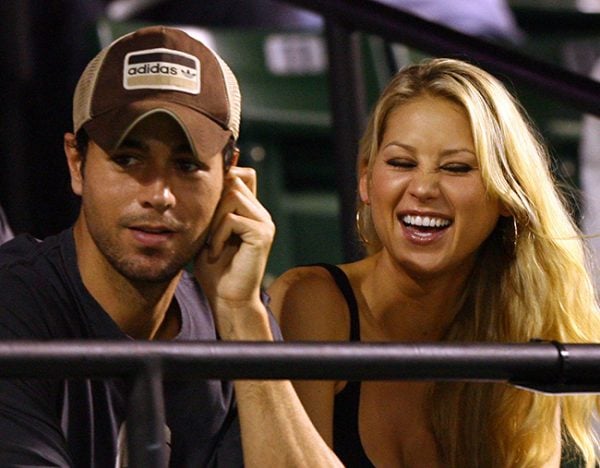 There has been no announcement from either Kournikova or Iglesias regarding the pregnancy or the birth.
Kournikova posted a series of photographs to Instagram only days ago, but her baby bump was cleverly hidden with an oversized Enrique Iglesias Tour jacket.
Until more is revealed, we can only speculate. But, if the reports are true, congratulations Anna and Enrique, what beautiful parents you will make.
LISTEN: Mother-of-four Anne Stephens shares what it was like giving birth to two sets of twins in two years.