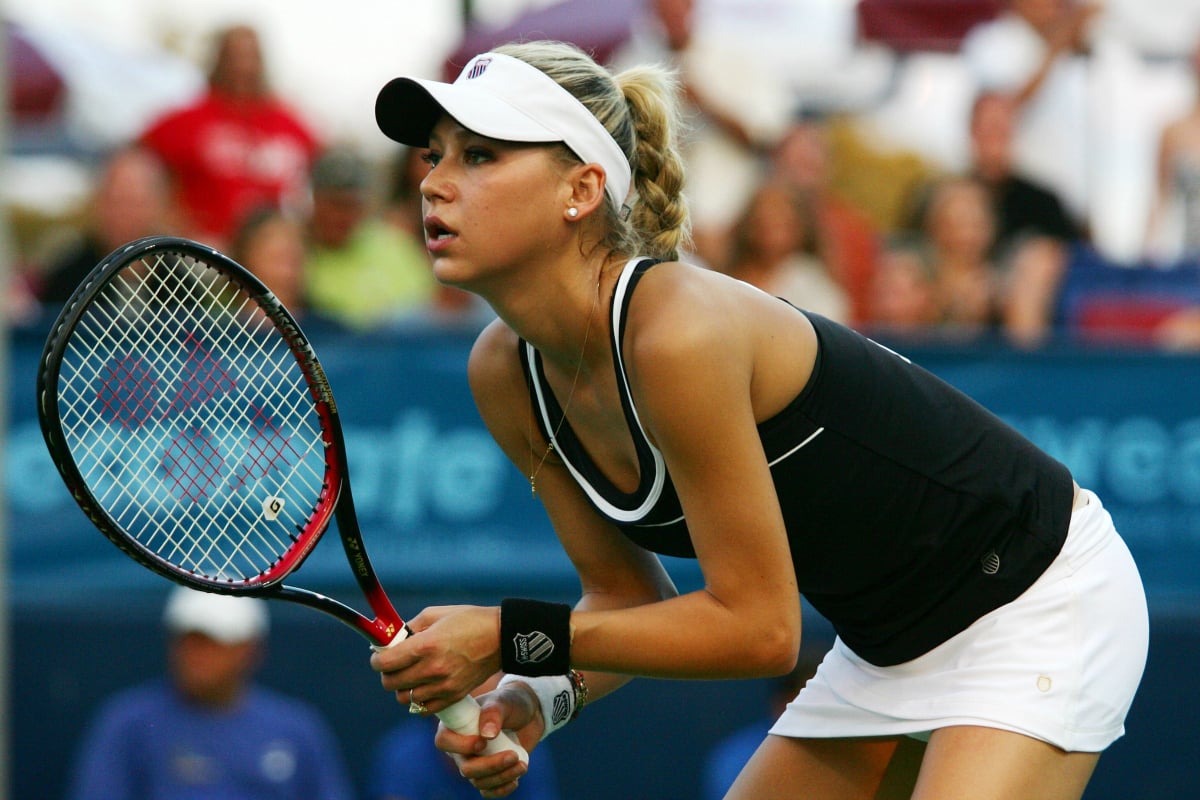 In 2010, tennis champion Anna Kournikova was the world's most searched-for female sports star.
The Russian-born athlete never won a singles title, and made it to 'just' number eight in the world as her highest rank in 2000; but it was her off-court appeal that saw her popularity survive years after her tennis career was over.
Kournikova turned professional at age 14, and her grace and beauty made her an instant media darling. At the height of her tennis career in the mid 1990s to the early 2000s, and for years after, she had numerous endorsements with major brands such as Adidas, and was a regular feature on magazine covers and 'sexiest people' lists.
Fast forward a decade from 2010, and as the world's best tennis stars compete in this year's Wimbledon tournament, Kournikova, 38, is not on the scene. Instead, she's concentrating on her two biggest fans; her 18-month-old twins, Lucy and Nicholas.
Why do tennis players have to wear white at Wimbledon? Post continues after video.
"I love being a mum. I absolutely wanted to have children, whether I had my own or adopted. I love taking care of people," she recently told The Sun.
"When I got pregnant, I reduced the workload, and realised I want to devote all my time to children," she added.
So what does Kournikova's life look like, now?
Tennis is a former chapter; but Kournikova's legacy remains.
Kournikova, who migrated to the United States when she was 10, retired at 21 in 2003 due to spinal problems, including a herniated disk.
Her career highlight was reaching the semi-finals of Wimbledon in 1997, and a quarter-final at the Australian Open in 2001. But it's what she began off-court for the sport of tennis that one of her coaches remembers her best for.
"Construction workers were watching tennis, business people were watching tennis. It wasn't just normal country club corporate clients that were watching tennis now," Ken Merritt said in 2015.
"Women's tennis had a lot of TV deals after she was playing. There's a lot of things Anna did for the sport that went well beyond the box scores of wins or losses."