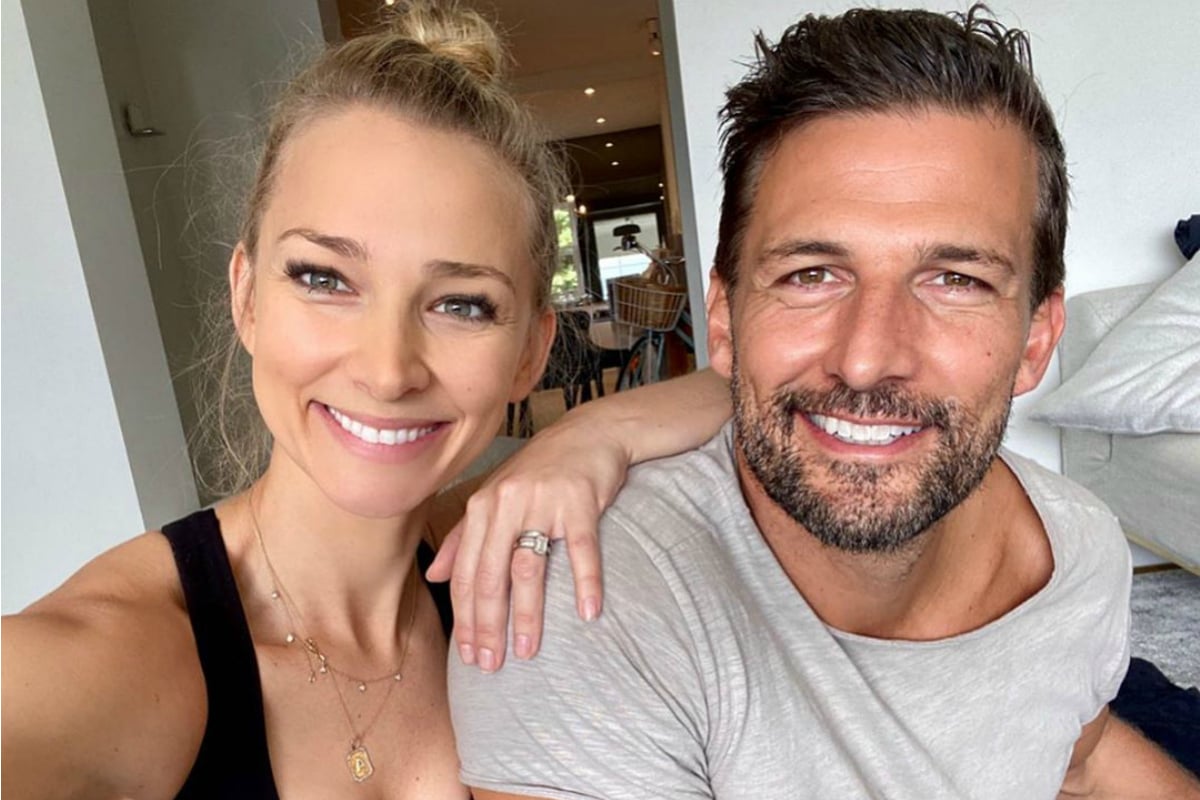 1. "Couldn't be more excited." Anna Heinrich and Tim Robards are expecting a baby.
Anna Heinrich and Tim Robards have announced they are expecting their first child together!
On Saturday, the Bachelor couple both took to their Instagram profiles to share their exciting news, saying "we're so looking forward to this next chapter in our lives."
"With everything that's going on in the world we feel incredibly lucky and grateful to be starting a family together," Anna, a criminal lawyer, said alongside photos of her pregnancy scans.
Fitness professional Tim Robards joked on his Instagram, "We've been keeping busy in lockdown."
"I can't wait to be a Dad!!! The giddy feelings in my stomach show there must be a few nerves, but I know Anna's going to be an absolutely amazing mother and I couldn't be more excited to start a family with her!"