1. Anna Faris shares why her first marriage failed. Turns out, Chris Pratt was to blame.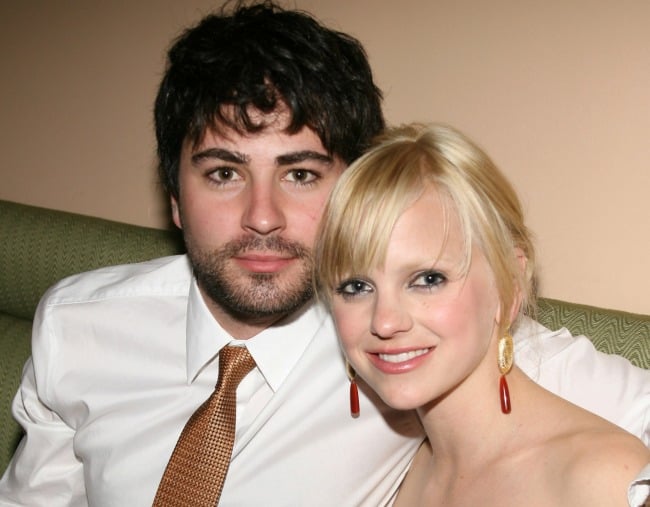 Anna Faris has shared the reason her first marriage broke down - and it's partly thanks to her second husband Chris Pratt.
We know, right? Oooooooooh.
In her soon-to-be-released memoir, Unqualified, the actress said that while she was still married to actor Ben Indra she "desperately", um, wanted to "f**k" her co-star Pratt.
The pair had developed a close friendship while filming Take Me Home Tonight together in 2007. Meanwhile, her marriage to Indris was crumbling.
She said she spent an evening with Pratt and, while nothing untoward happened, she "couldn't deny that something was happening between us".
Soon she broke up with her husband and began dating Pratt - whom she split from after eight years of marriage in August.
2. Pink deeply regrets ever announcing she was "Team Taylor" over "Team Katy". 
Just like absolutely everybody else in the world, singer, Pink, is done with the stupid Taylor Swift v Katy Perry feud.
A few months ago, thanks to a flippant comment mid-interview, Pink was catapulted into the middle of the infamous feud (and onto many a tabloid).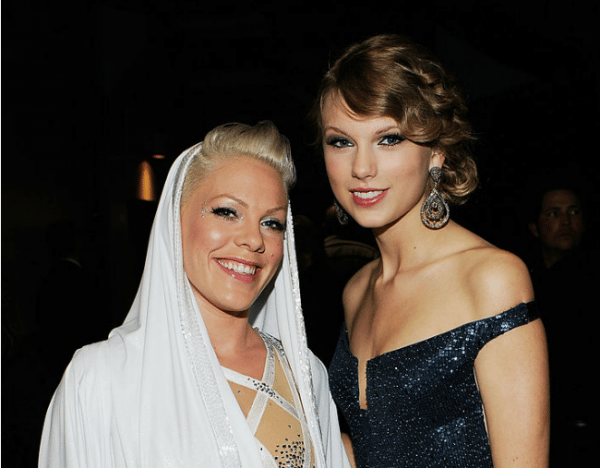 "I was doing radio in London and we played this game called 'Pink Fast.' They're like, 'Team Katy or Team Taylor?' the 38-year-old told the Los Angeles Times.
"And I said, 'Either way, I can't win — but Taylor?' And I should've just kept my mouth shut, because I don't believe that. I don't care."
And that tiny, somewhat innocuous comment? Yeah, that made headlines around the world.
After being asked about her involvement in the feud, Pink is officially done with it. You hear that? DONE.
3. Rumour has it Dakota Johnson is in love with Jon Hamm. Oh, and Chris Martin.
Dakota Johnson is dating Jon Hamm, and Chris Martin, at the same time, if we believe the tabloids.
Let us break down the rumours for you:
The Fifty Shades of Grey actress was apparently seen out with Jon Hamm last week.
Then, on Tuesday of this week, she was seen at dinner with Chris Martin. A good old "source" told People, they were "cozy, laughing and affectionate."
FYI: it is very probable she was actually just out to dinner with friends on two separate nights and she's not actually dating either of them.
Moving right along...
4. Jennifer Garner is seething with Ben Affleck right now. We can't imagine why...
Since Ben Affleck admitted to groping Hilarie Burton's breast, one thing has dominated people's minds: what on Earth does his former wife Jennifer Garner think?
Despite their divorce earlier this year, Affleck's actions still have a catastrophic impact on her and their family.
According to E! News, the 45-year-old is "very annoyed" at what he has reportedly put women through.
"[She] is very annoyed because it just means more attention on her and the kids as a result of Ben's actions," a source told the publication.
"She tries to shield them from any and all publicity and scrutiny. She's taking her kids to school and to all of their activities. As far as they know nothing has changed and all is well. That is always her goal but she's been pretty frustrated with him."
Affleck is yet to comment on a 2004 interview where he asked a reporter to take her shirt off, and has not responded to allegations he groped a makeup artist at the 2014 Golden Globes.
5. Sophie Monk slams ex-Bachelorette villain Sam for being a sleazebucket, basically.
After banging on about magic dust and mansplaining the entertainment industry to SOPHIE FREAKING MONK, Sam's booting on Thursday night's episode of The Bachelorette came as a surprise to precisely no one.
Speaking to KIIS FM's Kyle & Jackie O Show on Friday morning in a standard post-mansion interview, the 31-year-old 'voice over artist/actor' made some fairly predictable claims about how his time on the show went down.
If you thought the arrogant boasting about his lack of ambition was attractive, brace yourselves.
Listen: Mamamia's Bachelor super fans share their thoughts on Sam on the latest episode of Bach Chat (post continues after audio…)
Putting his elimination down to Sophie's cans, the recent evictee seemed to think the feedback he got about, you know, pointing out a woman's breasts in a public setting were unfair.
"I talked about tits," he told the radio co-hosts when asked what went wrong, adding, "two nights before that I was running around naked and my package was mentioned and my balls and my schlong."
Sam also made a point of mentioning that, guys, Sophie did kiss him after the first of two ill-fated double delight rose dates, we just didn't see it. Right.
Luckily for us - and the radio station's ratings, we presume - Sophie called up right after the interview to clarify some stuff.
"What happened is, I gave him a rose and pecked him to be polite, and he said 'Can I have a peck?'. I said, 'That was a peck…', and then he grabbed my head and kissed me and made me feel really uncomfortable. If they cut it out, that's why."
The actress and media personality also squashed any claims she'd commented on Sam's 'package', adding, "I don't know what he's trying to do. Probably the same thing he did on the show, trying to be famous.
"The whole time he made me feel uncomfortable. He was always performing for the cameras… He didn't even look at me half the time."
BOOM.
What's your favourite celebrity story this week? Let us know in the comments.