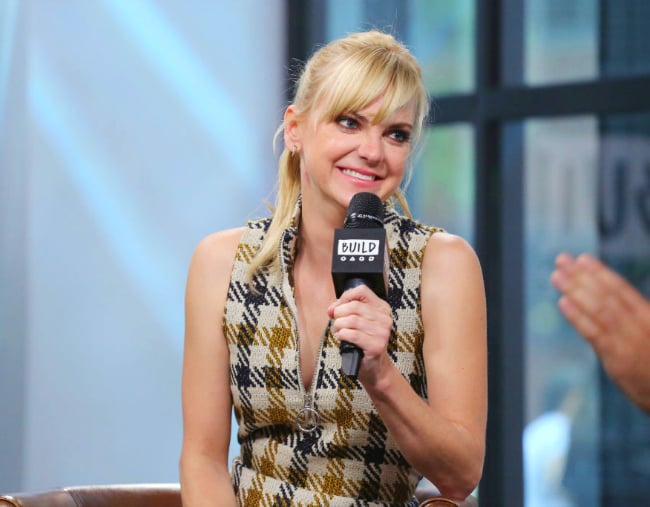 1. Anna Faris' refreshingly honest answer to the question, 'Why did you get a boob job?'
Anna Faris has got a lot on right now.
While many of the 41-year-old's interviews are still focused on her split with ex-husband Chris Pratt last year, recently she said something about plastic surgery that felt like a refreshing slap in the face.
Basically, she decided to get a breast enhancement when she turned 30. And she doesn't regret it one bloody bit.
"I was always a negative-A cup, so when I was 30, I was getting a divorce [she was married to Ben Indra for four years], I had just finished House Bunny, and I'd sold another movie, all of these new things were happening to me, so I got my breasts done. It was f-cking awesome," Anna said in an interview with Women's Health.
Oh, she also said she's come to realise wanting to change something about your appearance doesn't make you a crap feminist. It makes you in control of your own body and life.
"I always thought plastic surgery was caving in to 'the man,' you know? But it came down to a really simple thing: I wanted to fill out a bikini. What would that feel like?" she said.
"I'm still floored that I did it, because I am a staunch feminist. I kept thinking, Am I betraying my own gender by doing this? I wish that we were more supportive of each other."
Three cheers for a woman openly talking about what work she's had done. Let's have more of these conversations, yeah?
Side note – Mamamia Out Loud asked, are #celebcouplegoals bullsh*it? Post continues after audio.
2. Amber Rose just weighed in on Khloe Kardashian's boyfriend cheating on her, days before the birth of their child.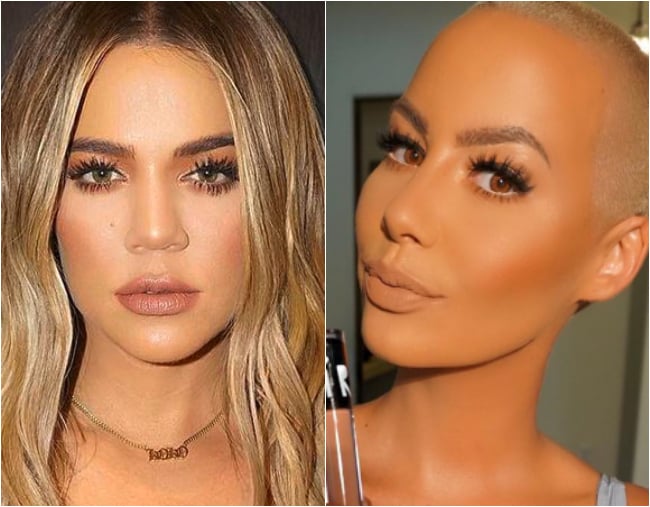 By now you may or may not have heard that Khloe Kardashian's partner Tristan Thompson may or may not have cheated on her days before she's due to give birth to their first child.
Literally, days.
While neither Khloe nor Tristain have addressed the CCTV video footage showing basketball player kissing women who aren't Khloe, Amber Rose has.
As in, Amber Rose, founder of Slut Walk, frenemy of Kim Kardashian and ex-girlfriend of Kanye West, and general Hollywood person.
Amber and Khloe have had, how do you say, beef in the past. But they're over that now because nothing brings the ladies together like a cheating douchebag.
Posting to her Instagram story on Tuesday, Amber sent her best sisterhood well wishes Khloe's way.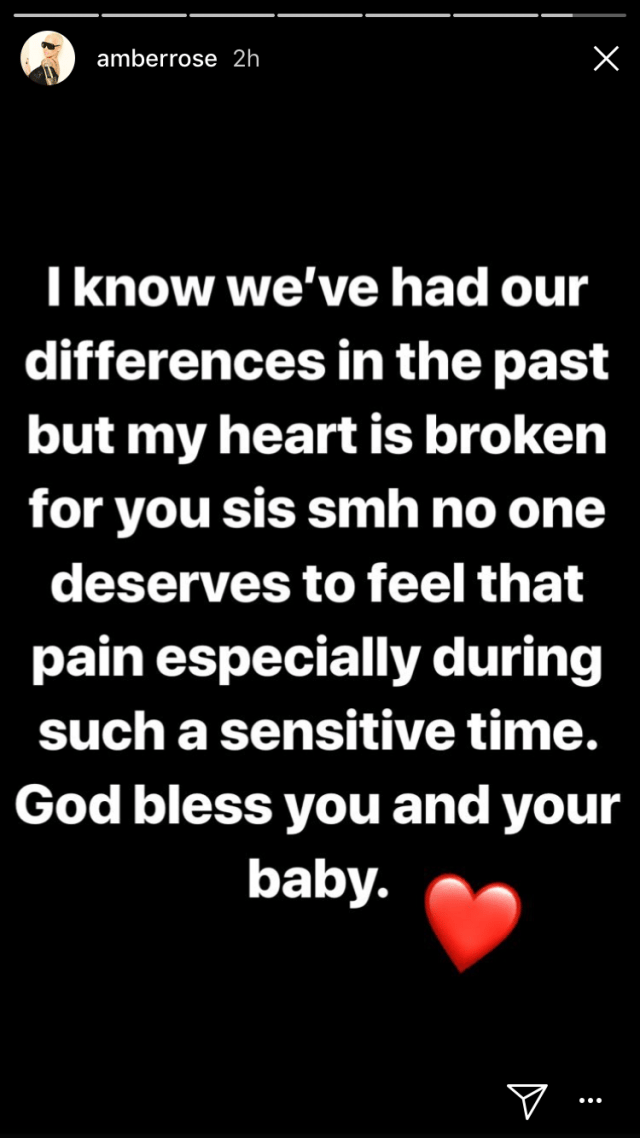 "I know we've had our differences in the past but my heart is broken for you sis smh no one deserves to feel that pain especially during such a sensitive time," she wrote.
"God bless you and your baby."
'Twas a nice thought, no?
3. Aussie band Sheppard was offered a measly $6000 to perform at the Commonwealth Games.
Sooo this is a little bit awkward but Aussie band Sheppard have explained why they did not want to patriotically perform at the 2018 Commonwealth Games on the Gold Coast.
Not because they're un-Australian. But because it would have cost them money.
Yeah, speaking to News.com.au, band member George Sheppard said he and his band were offered an 'honorarium' of $6000 to play at the games' opening ceremony, with "exposure" and "fun" listed as added incentives.
So fun.
"It would have been great to play, but at the end of the day this is our job and we would have lost money. I'm sure the organisers were paid properly, so why not the featured artists?" he said.
A spokesperson for the Gold Coast Commonwealth Games Corporation said:
"It's not appropriate for us to discuss commercial in-confidence arrangements with any of our artists involved in Commonwealth Games ceremonies."
No, of course not.
4. An analysis of Amal Clooney's Vogue cover.
Amal Clooney is on the cover for Vogue this month. She's being profiled about her life as a generally remarkable human being but also - the important bit - because she has a book to plug. A book she would very much like to sell, please.
Ahem, the piece reads:
For the past couple of years, Clooney has been writing a book with Philippa Webb, her Hague officemate, now on the faculty of King's College London. The book is called The Right to a Fair Trial in International Law—"a real page-turner!"
A woman who can dish the juicy details about her marriage, explain the importance of humanitarianism, and be a total boss lady at the same time, in the one profile is the kind of woman we love.
Bravo, Amal.
5. Why we didn't actually see Laurina leave on last night's episode of Bachelor in Paradise.
Last night's Bachelor In Paradise was... interesting.
Aside from the fact there's precisely no romantic action on this show, the thing that confused us most was Laurina's non-exit. As in, she said she wanted to leave, and then the credits rolled.
Minutes after the show finished, we learnt of the tragic reason Laurina felt she couldn't stay in Fiji - she recently lost her brother to suicide one month before appearing on the show.
But why didn't 10 air her actually leaving?
In an interview this morning with Nova 100's Chrissie, Sam & Browny, Laurina said: "I don't know why they didn't show that, they must not have had time for it."
According to Laurina, there was a whole D&M with Osher about love and life that we didn't get to see. Which is extremely disappointing.
You can read our full story about Laurina's exit from Bachelor In Paradise here.
If you or someone you know is experiencing depression or struggling with their mental health, call Lifeline on 13 11 14, Beyond Blue on 1800 224 636 or Kids Helpline on 1800 55 1800. If you are in immediate danger or at risk of self harm, call 000.