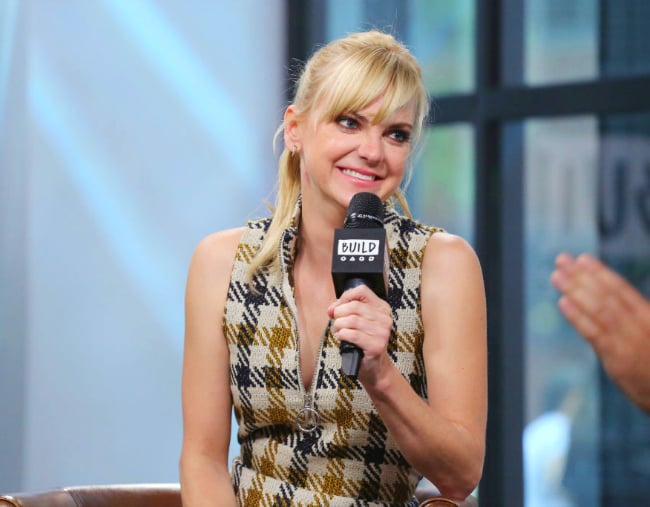 1. Anna Faris' refreshingly honest answer to the question, 'Why did you get a boob job?'
Anna Faris has got a lot on right now.
While many of the 41-year-old's interviews are still focused on her split with ex-husband Chris Pratt last year, recently she said something about plastic surgery that felt like a refreshing slap in the face.
Basically, she decided to get a breast enhancement when she turned 30. And she doesn't regret it one bloody bit.
"I was always a negative-A cup, so when I was 30, I was getting a divorce [she was married to Ben Indra for four years], I had just finished House Bunny, and I'd sold another movie, all of these new things were happening to me, so I got my breasts done. It was f-cking awesome," Anna said in an interview with Women's Health.
Oh, she also said she's come to realise wanting to change something about your appearance doesn't make you a crap feminist. It makes you in control of your own body and life.
"I always thought plastic surgery was caving in to 'the man,' you know? But it came down to a really simple thing: I wanted to fill out a bikini. What would that feel like?" she said.
"I'm still floored that I did it, because I am a staunch feminist. I kept thinking, Am I betraying my own gender by doing this? I wish that we were more supportive of each other."
Three cheers for a woman openly talking about what work she's had done. Let's have more of these conversations, yeah?
Side note – Mamamia Out Loud asked, are #celebcouplegoals bullsh*it? Post continues after audio.
2. Amber Rose just weighed in on Khloe Kardashian's boyfriend cheating on her, days before the birth of their child.