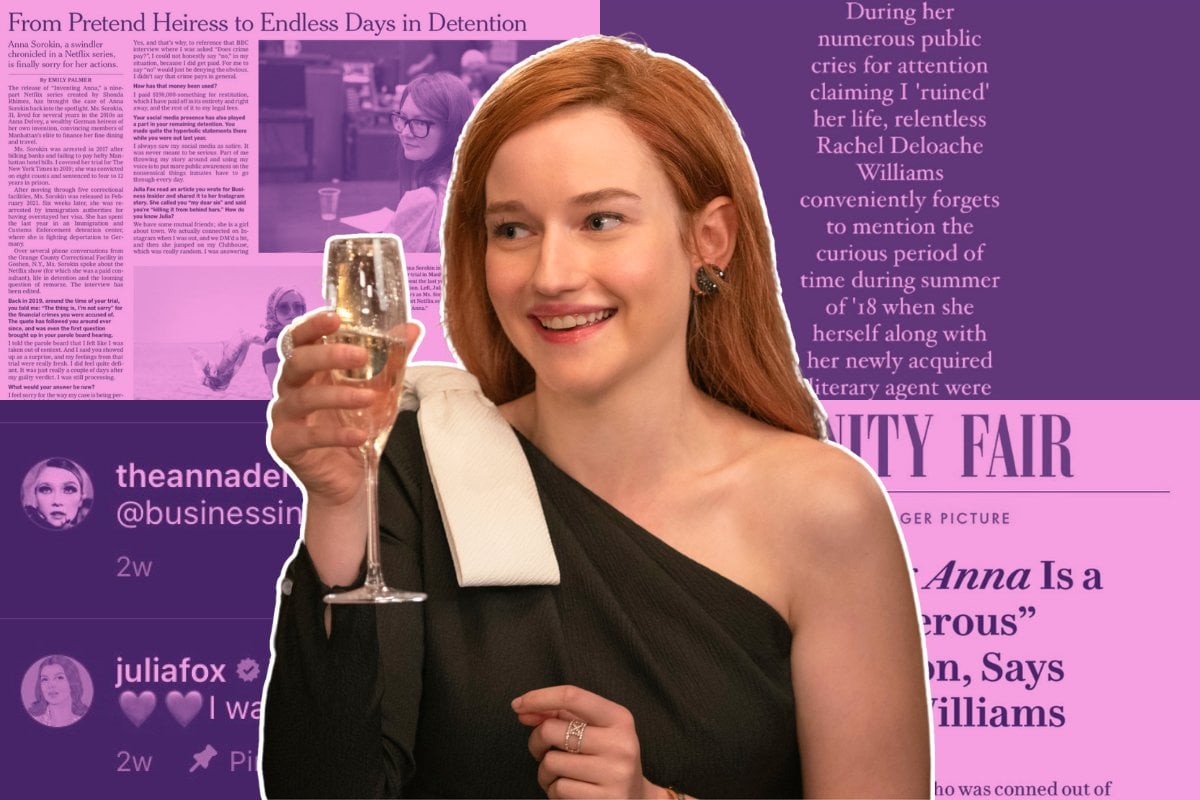 Inventing Anna quickly became one of the biggest shows of the year following its release this month.
The nine-part series tells the tale of Anna Delvey, real name Anna Sorokin, a con artist who spent years living as a wealthy German heiress among New York's elite. All the while, she was fleecing friends and banks to fund it.
Produced by Shonda Rhimes for Netflix, the series had all the ingredients to be a hit (and a hit it was!)
Watch: The Inventing Anna trailer. Post continues below video.
In the weeks since, the real life people depicted in the series have had a lot to say. Maybe even enough for a follow-up series? Shonda, if you're reading this... 👋
Below, we round-up all the recent developments following the release of Inventing Anna.
Rachel responds to Inventing Anna.
Rachel DeLoache Williams, the former friend of Anna who lost $62,000 on their trip to Morocco, has been critical about Netflix's immortalisation of Anna (and considering the extremely negative light Rachel was shown in during the series, that is hardly unsurprising!)
In Vanity Fair, Rachel accused Netflix of "running a con woman's PR".
"I think promoting this whole narrative and celebrating a sociopathic, narcissistic, proven criminal is wrong. Having had a front-row seat to [the Anna show] for far too long, I've studied the way a con works more than anybody needs to. You watch the spectacle, but you're not paying attention to what's being marketed. Netflix isn't just putting out a fictional story. It's effectively running a con woman's PR – and putting money in her pocket."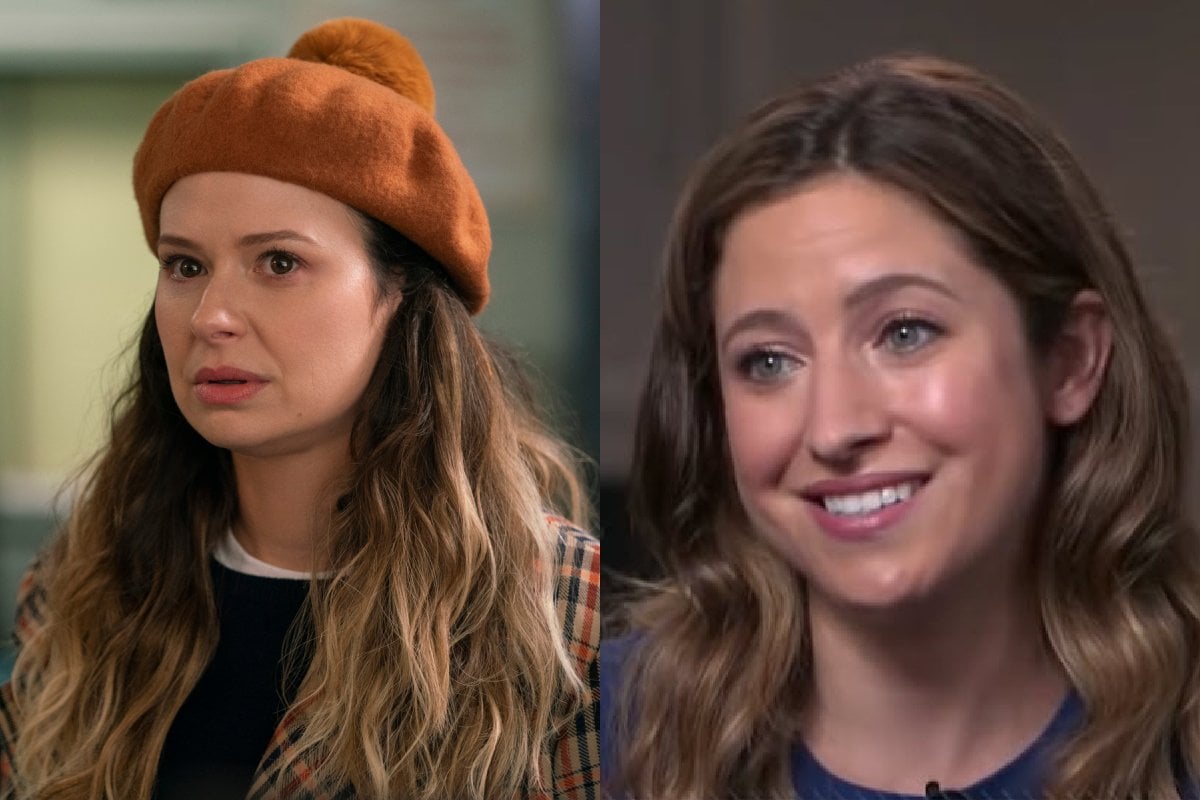 Image: Netflix/ABC News.