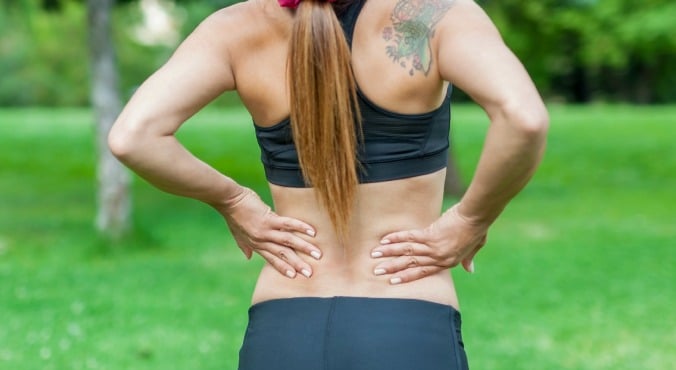 Image: iStock.
We've all probably experienced some kind of back pain in our lives, and in many cases the cause is identifiable — injuries, poor biomechanics, or constant strain on the spine to name a few.
The symptoms caused by these lifestyle factors (generally referred to as 'nonspecific' back pain) can become persistent and chronic. But in five per cent of cases, there's an inflammatory cause of unresolved, long-term back pain that remains lesser-known.
Ankylosing spondylitis — that's a mouthful, so we'll just go with AS — is arthritis of the back. It causes inflammation of the spinal joints, which then cause the bones to fuse (in other words: very painful).
Unfortunately, it takes an average of 10 years for the condition to be diagnosed. This is largely due to the lack of AS awareness among the public and even health professionals, says Sydney rheumatologist Dr Irwin Lim.
"Most of the patients that have this have seen multiple physios, chiros, osteopaths, their GP, and it's not thought about," he explains.
Watch: A strong core can keep your back healthy and happy. Try this core exercise from Paper Tiger. (Post continues after video.)
AS is hereditary and three times more common among men than women, particularly those in the 20-40 year age bracked.
"Because these are young guys, [the symptoms] are usually blamed on sport or their job or lifting or doing something silly, and they typically don't really go looking very hard for the cause of it," Dr Lim says.
This complicates matters for female AS sufferers, because it's typically perceived as a 'male' disease and thus isn't often considered as a cause for their painful symptoms.
"If you're female and have chronic back pain, it's almost always blamed on the fact that you might be overweight or you're picking up children or multiple pregnancies. There's always something else to blame," Dr Lim says.