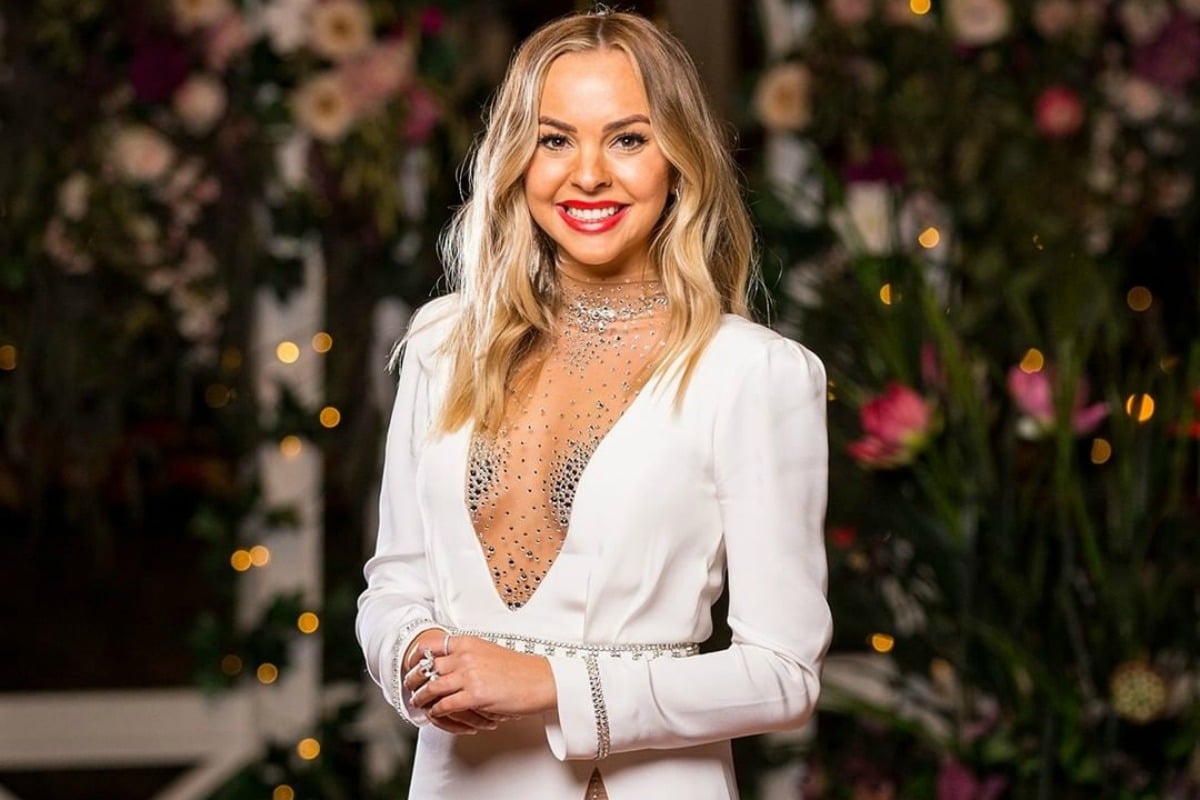 1. Everybody relax: Angie Kent says she definitely picks a suitor on The Bachelorette.
Even though it's been a whole year since the Honey Badger debacle and our latest Bachelor, Matt Agnew, actually did pick a winner, we still have a bit of trust issues when it comes to The Bachelor franchise.
And we need to know if our new Bachelorette Angie Kent picks a suitor or if we, as a nation, should starting preparing ourselves for inevitable heartbreak.
But now we finally have our answer.
Angie played coy when Ok! Magazine asked if she picked a final winner but she said she's "very, very happy". But we're 100% sure that means she's found someone.
"I'm totally glad I did it. I've learnt so much about myself," she said.
The 29-year-old Gogglebox star also revealed that former Bachelorette, Georgia Love, gave her a few tips before starting on the show.
"Georgia Love gave me her number and we had a two-hour talk. She was very honest and had the best advice. She said to me, 'Just think outside of the Bachie bubble, who's gonna be there when Angie's just Angie and not the Bachelorette anymore?' and I thought of that a lot."