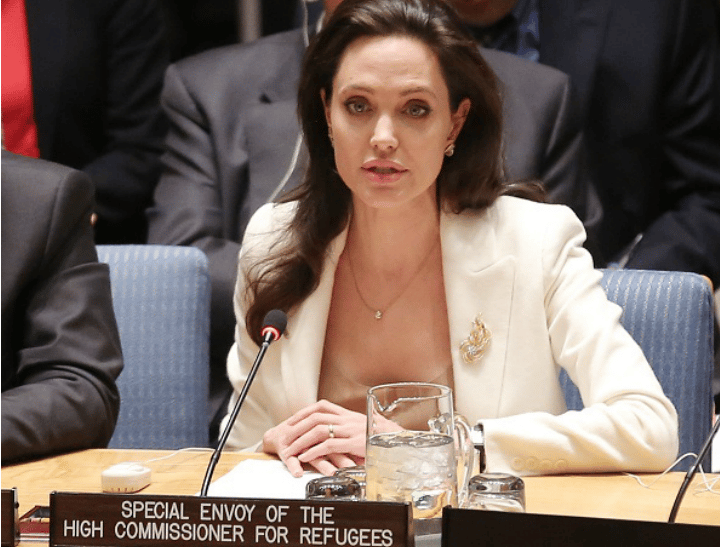 "It's not sexual, it is a violent brutal terrorising weapon."
WARNING: This post deals with sexual violence and may be triggering for some readers.
Hollywood superstar, mother of six and humanitarian Angelina Jolie has surprised and impressed yet again, this time schooling a British parliamentary committee on the atrocities of sexual violence in conflicts around the world.
"The most important thing is to understand what it's not: it's not sexual, it's a violent, brutal, terrorising weapon and it is used unfortunately, everywhere," the 40-year-old told the committee on Tuesday, according to The Guardian.
"The most aggressive terrorist group in the world today knows what we know; knows that it is a very effective weapon and [is] using it as a centre point of their terror and their way of destroying communities and families and attacking, destroying and dehumanising."