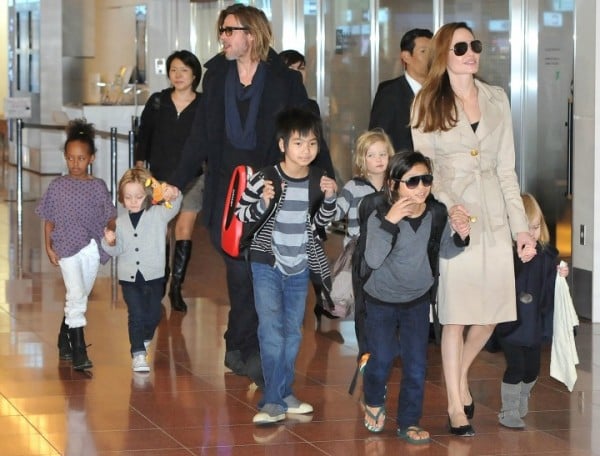 These days, she's a devoted mum of six – but once upon a time, Angelina Jolie had no plans to ever become a mother.
The Maleficent star, who is married to fellow actor Brad Pitt, recently revealed to the Associated Press via CTV News that motherhood was never part of her life plan.
WATCH Angelina Jolie speak about children, and violence in film. 
"It's strange, I never wanted to have a baby. I never wanted to be pregnant. I never babysat. I never thought of myself as a mother," Jolie said.
But everything changed when the actress visited a Cambodian school as a goodwill ambassador for the UN.
"It was suddenly very clear to me that my son was in the country, somewhere," she said.