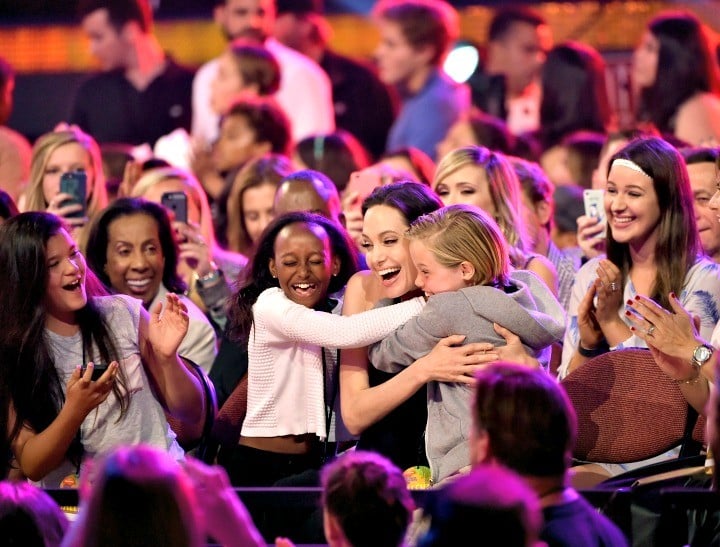 Onya, Angelina Jolie.
"It's good to be different".
If there's one thing Angelina Jolie wants her kids – and kids around the world – to know, it's this.
Over the weekend, Jolie made first public appearance since having surgery to remove her ovaries and her fallopian tubes removed.
She went to the Nickelodeon Kids' Choice Awards and her dates for the night were two of her six children, eight-year-old Zahara and ten-year-old Shiloh.
Upon accepting an award as 'Best Villain' for her role in Maleficent, Jolie told the crowd: "When I was little, like Maleficent, I was told that I was different."
"I felt out of place, and too loud, too full of fire, never good at sitting still, never good at fitting in, and then one day I realised something, something I hope you all realise: different is good."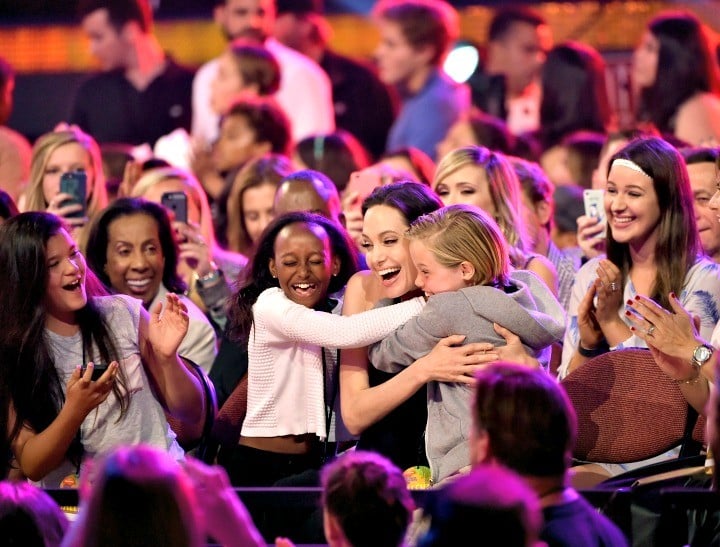 Cue generous audience support, of course.